Get Started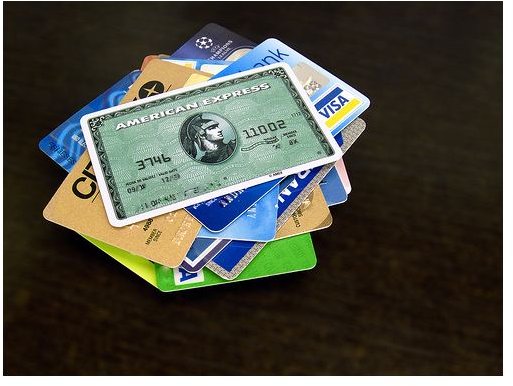 Using a business credit card can be a great boost to the financial state of your business. No, credit card debt isn't a great idea; but a good credit score is, and free rewards are too. The first step is to open up a good business credit card account. All the major credit card companies (Visa, Mastercard, American Express) will offer some version of a small business credit card. Compare their terms: look at line of credit, interest rate, finance charges, free services, and rewards/points for every dollar spent on the card. Note that you should look for a card without an annual fee; there's often no reason to pay the credit card company for a credit card!
Once you have your business credit card set up, you need to link it to your business account. If you are working as a sole proprietor and/or you are self-employed and don't have a separate account set up, you can simply link it to your main personal checking account. You'll need to have online banking set up, which is offered free from most banks. Each online banking system differs, so if you can find instructions online about how to add your business credit card to your account or payee list, call the bank for help.
Pay Your Business Bills and Expenses
Make a list of all the bills and expenses accrued by your business; it may not be long, and that's great. The less overhead you are dealing with, the better, and working from a home office is a great way to keep the overhead down. There are inevitable costs, however, whether it is internet service, computer repairs, office supplies, long-distance charges, or specialized supplies for the type of business you run. If your work involves a tangible product, you'll have inventory costs to think about.
Most suppliers, vendors, etc., have methods of online payment available. Set up online payments with your business credit card. If one of your payees doesn't have an online method of payment, simply give them a call and ask about setting up automatic payments with your business credit card. Most businesses/individuals won't turn down the chance to have their monthly payments guaranteed by a particular date.
Increase Your Credit Score
As you accrue charges on your business credit card each month, pay off the balance on the card. You can do so monthly or bi-monthly by using the main account to which your business credit card is linked. Or, if you prefer, you can simply mail a check. The key is to be sure you pay off the balance in full each month. This accomplishes two things: first, it prevents you from accumulating interest charges, and second, it helps your credit score when you both use and pay off a credit card every month.
Gain Credit Card Rewards/Points
As you use your business credit card, you'll see your balance on that particular card's rewards system increase. Some credit cards offer gift cards, gas cards, or cash back options. Let your balance go up until it reaches a point that makes it worthwhile to redeem it. You may be able to gain significant discounts or, essentially, "free" cash from simply using and paying off your business credit card every month.
Keep Your Business Expenses Organized
Another benefit to using your business credit card in this manner is that it provides an easy way to keep track of your business expenses. Instead of combing through your main account and trying to remember whether that computer repair was business or personal, you can simply review what is on your credit card statement for an accurate record of the bills and expenses for your business.
Stay Safe Online
When working with online banking and bill paying, you need to make sure you're staying safe online. Staying safe includes logging out of your banking or bill paying sites after completing your online transactions, configuring a firewall on your home office PC, and knowing how to manage cookies and security in Internet Explorer (or whatever Web browser you use). There's lots of information on BrightHub regarding these things, and here a few places to start:
Use the Internet Properly and Safely
Internet Explorer 7: Delete History, Cookies, Form Data and Temporary Internet Data