Using Mint to Manage Finances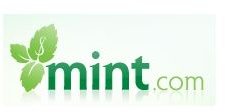 Mint is a web based software that allows you to manage your finances. Mint is free to use, and immensely simple. All you need to get started is an email address and a zip code. Mint operates in anonymity, and it doesn't require your street address, your social security number, or your first born. You can set up your account in about 5 minutes.
Mint is award winning for a reason. It offers you many of the same features that other companies, like Quicken, offer, but it doesn't charge. How does Mint get paid? You'll notice that Mint gives you money-saving suggestions, and that's how it pays for its service. The suggested companies pay Mint in exchange for promoting their services to you. You are not obligated to take the suggestion, but if it does save you money, there's no harm in looking.
You may be worried about the security. Mint assures secure encryption of your data files, offering similar security that you'd find on your bank's site. It's only reasonable to be concerned, but Mint is a read-only site. You aren't able to transfer money through this site, only look at your account balances. It's a very popular site, which lends some credibility to its security. There's usually safety in numbers.
The area where Mint shines is in budget creation. You can set up your expenses by category, and allocate your desired spending amount accordingly. You can also chart your spending over a period of time. Because Mint automatically updates your account with accurate, real-time bank information, you will always know your current balance. Mint doesn't just work with bank checking accounts, you can also configure it to look at your credit card spending.
Another shiny feature for mint are the graphics. Mint offers pie charts and graphs that allow you to compare your spending to the average for others in your same area.
You can set up email reminders when bills are due, or if you exceed your budget in one area. If you want to keep informed of credit card interest rates, you can get emails when rates change. Mint also sends out a weekly summary of your account.
Overall, Mint is a wonderful tool for anyone looking to organize their family budget and keep ahead of your bills. Because it's web based, you can access your account from anywhere, and because it's free, it can't hurt to check it out.