Examples of Goal Setting for Home Office Workers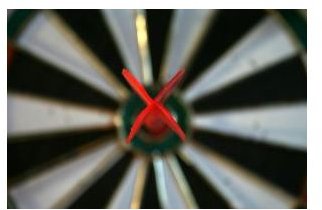 I Can't Find Any Home Office Worker Examples of Goal Setting, Can You Help?
A lot of the examples of goal setting you will find in literature involves office worker situations. What happens when you're working at home, working for yourself, or working for a group of different clients? Examples of goal setting are more difficult to find in these cases. After all, when you're a home office worker, your needs are a bit more unique than the traditional office worker. For example, you may be trying to juggle home tasks as well as work tasks in a single day. Here are some examples of the challenges home office workers have when it comes to goal-setting endeavors:
Home office workers may be removed from the office and thus have a harder time formulating goals that link to the job culture of the office environment.
Home office workers may work for a variety of clients and thus have different goals for different clients; this requires them to maintain separate goal lists.
Home office workers may only be in business for themselves and may work to fulfill requirements of customers and thus must set their own goals.
Some goals may deal with unique productivity challenges had by home office workers.
Goals may need to be flexible and not tie to specific time periods due to challenges of working at home.
No matter what the unique situation is you face when attempting to set goals for yourself while working at home, there is a system you can use for setting goals that can help you achieve more than you thought possible.
S.M.A.R.T. Is Not Just a Five-Letter Word
All goals that you set should be SMART. That means they should be specific, measurable, achievable, relevant, and time-bound. The importance of making sure that goals meet these criteria cannot be stressed enough - even for home office workers (especially for home office workers). Before you start your goal-setting, make sure you focus on goals that are SMART, they are more likely to come to fruition and you are less likely to become overwhelmed.
Separating Home and Work Goals When Working at Home
Another challenge for home office workers is separating home and office. When you're setting your goals, be sure to keep home and family goals separate from work goals. This will help you to keep your mind in the right place. You may even want to physically keep your goals in two separate places. If you keep home goals in a home notebook and work goals in a work notebook, it will be easier to achieve balance between work and life!
Separating Goals by Genre
Finally, when setting goals for the home office, one way you can get away from problems that you experience in keeping track of the different types of goals you may have, say if your a consultant and have multiple clients, is to divide goals by genre. What this means is that rather than lumping all of your work goals together, instead, you separate out related goals. For instance, you may have the following categories for goal-setting:
Marketing
Productivity
Personal work-related
Professional development
Client A
Client B
Client C
Networking
Financial
By dividing your goals into sets, and keeping each set of goals in a separate document, you can simplify your life greatly. It also makes it easier for you to manage projects that are associated with each goal. If you also assign a specific color to each set of goals and then use a PIM program such as Microsoft Outlook, you can color-code tasks and appointments so that you can ensure your efforts are divided between different goals.
Examples of Home Office Worker Goals
The following examples of goal setting endeavors may be beneficial to you:
Annie runs her own soap-making business from home. She wants to increase her business. She divides her goal setting activities into marketing (she has to get her brand name in front of people), productivity (she has to make the soap), professional development (she wants to learn how to make milk-based soaps), and financial (she needs to make twice what she made last year in order to expand her business next year). After creating a file for each set of goals, she then uses her goals to set a specific set of actions for each that will lead to success.

Gain 3 new customers per week
Make 2,000 a month profit in sales
Take a course at the local organic farm in sustainable soap making practices

Joe works remotely for a company. He sets a time for a Skype call with his supervisor to discuss company goals and the actions he can take in order to meet these goals. After the Skype conference, Joe also makes a list of productivity goals to ensure he is able to complete projects in a timely manner.
Angelo works as a consultant from home. He conferences with each client separately to come up with a list of client-specific goals and actions that go along with those goals. Because one of his long-term projects is coming to an end, he also creates a list of marketing and networking goals in order to fulfill his income goals
The important thing about goal setting is to be organized about tracking your goals and the path you take to achieve them. By writing your goals down, and tracking each individually, you increase the likelihood of meeting those goals. You may even find it beneficial to invest in goal setting software to help you keep track of your progress.
References:
"How to Set Goals" Steven R. Covey https://www.stephencovey.com/effective-goal-setting.php
McGhee, S. Take Back Your Life! Using Microsoft Outlook to Get Organized and Stay Organized. Microsoft Press: 2007.
Image courtesy of https://www.sxc.hu/gallery/asifthebes