Lots of A/R But No Cash?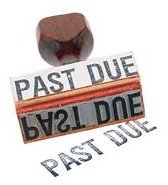 There are many reasons a company can have lots of receivables on its books, and that's often looked at as an asset to lenders or investors, but what if you've been waiting a while to realize the cash behind those accounts receivables?
Is it a good idea to utilize one of those companies that offer cash for your accounts receivables or should you skip them? What are the options for converting accounts receivables into cash if you simply don't have enough receivables to interest these conversion companies?
$25,000 in receivables is a lot of money; however, some of those conversion companies that offer cash won't even be interested in a receivable number that low. So what are your options if you need cash now?
Image Credit: https://appraisalnewsonline.typepad.com/photos/uncategorized/2008/07/20/past_due.jpg
A Look at Conversion Companies
First off, most companies that turn accounts receivables into cash won't even look at your receivables if they're more than 30 days overdue. Plus, there are fees these companies charge so if you hand over $50,000 in A/R don't expect to get $50,000 in return—although some companies will gain the extra desired income from the payee.
I'm not going to a name any of the companies that offer to turn your receivables into cash—you can do the research on your own if you feel this is your only avenue. Do watch out for companies that are simply selling you collection letters, videos, or books on how to turn your accounts receivables into cash—they are simply scams.
While many Fortune 500 companies may be using these types of conversion for a better-looking balance sheet, consider the amount of receivables they have compared to the small business owner.
Other Options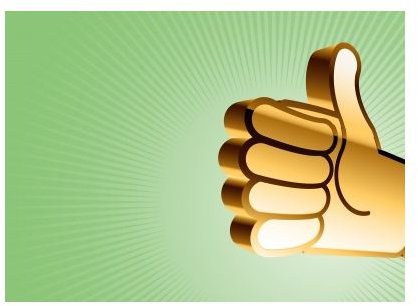 Beyond the "get-your-money-fast companies," there are some other options for turning receivables into cash.
Use Capital Dollars – That capital account you have that is mostly used for equipment can also be used to fund your accounts receivables. This takes the outstanding A/R off your books but does require fancy bookkeeping to recoup the money—you must make every attempt to repay the dollars to your capital account.
Use Officer Accounts – This is more of a paper-to-paper option to make your balance sheet look more attractive. Most likely you have paper dollars, stock, or office accounts that have positive numbers. You can use these officer accounts to wipe out your accounts receivables, but getting this "paper" money back is often difficult if you don't stay on top of it.
Pension Plans – Some pension plans can be set up so the administrator of the plan can invest into just about anything, even accounts receivables. Ask your accountant first before you do this, but you can buy out the receivables as an investment and then charge the company a fee on top of re-funding the pension plan once the receivables come in.
Your best bet is to follow some accounts receivable best practices and offer options to your customers such as electronic payments, credit card payments, and even payment plans (make sure to charge interest for those payment plans).
As a small business owner, it's often best to face some realities when looking at your aging accounts receivables, especially the ones that are over 121+ days past due. If you can't collect the money, you may want to consider it an expense or a loss in your allowance for doubtful accounts.
All businesses seem cash poor these days; however, for the small business owner, often it's not the best to consider conversion companies. Instead, be prudent about your charge customers. Make them fill out credit applications or even sign personal guarantees so if they don't pay, the signee can be held personally responsible—more and more companies are using this practice.
When considering what are the options for converting accounts receivables to cash, use smart business sense and don't let them get out of control in the first place.
Image Credit: (Freedigtialphotos)