Elements of a Massage Therapy Business Plan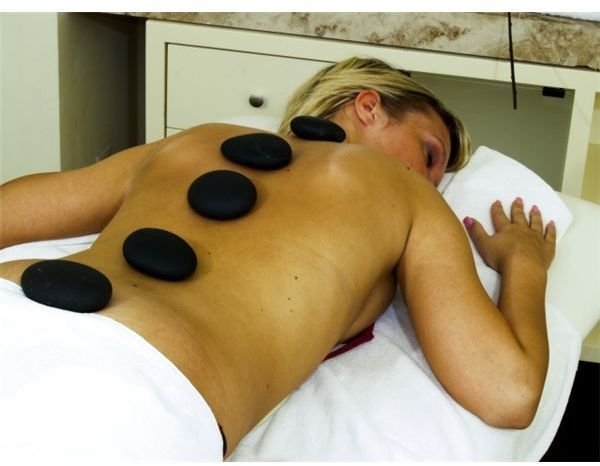 Starting a massage therapy business can be a terrific business, but there are a few important elements that must be addressed before you even open your doors. To be a licensed massage therapist for instance, you need to do your research and pass a course of study to get certified. As soon as you have the proper qualifications you can start planning the details of your business but it's always best to document them in an official massage therapy business plan. The following elements are all important parts of this process.
Define Your Market
This aspect of business might rely heavily on the type of massage therapy you are qualified to give. For instance, some people look for a massage therapist because they have a high disposable income and they love to indulge in personal pampering by getting a massage. Others need treatment because they have suffered some form of injury or as a part of physical therapy. You should think about the type of clients you would like to work with before you start narrowing your niche by specializing in one type of massage.
Identify Your Unique Selling Point
This is important for any business, but in the context of a massage therapist business a unique selling point might simply be the type of massages offered. The thing that differentiates your business can also be your attention to detail or the level of privacy and comfort you offer your clients.
Choose Your Location
This business can be done at home but you may prefer to have a more centralized location for your clients. There are pros and cons associated with each so you should take your time when deciding which is best for your business.
List Your Services
When you are
writing up your business plan
you need to list your services in great detail. This will force you to think about each one in terms of what you need to have to make the experience really authentic and memorable. You can also assess if any particular aspect of your service is over-supplied by your competitors and you may also be able to identify which of your services has the potential to become your defining treatment.
Price Competitively
When you have decided on the services or different types of massages to offer, the next step is to set a competitive price for each one. Your price should make it worthwhile for your business to run and certainly cover your costs, but it should also
take into account what other massage therapists are currently charging
. You may be able to charge more or less than those around you but this requires a bit of research to get it right.
Operational Management
For your massage therapy business to run smoothly you need to plan your operational management structure as well. This encompasses a range of decisions, including hours of operation, whether or not you will hire staff to help, and if you will work by appointment only.
Prepare Financial Forecasts
You should take the time to
draft up statements of forecasted profit or loss
so you can have a realistic idea of what the financial demands and even potential of the business can be. These statements can help you to get the financing you might need to invest into massage tables and other equipment to get started.There are lots of details to think about when you want to start a massage therapy business. These points all cover different aspects but each area is important and should not be neglected when creating your massage therapy business plan.
Image Credit
Image Credit: ahmet guler / FreeDigitalPhotos.net