Business Impact Analysis Sample Questions: How Prepared Are You?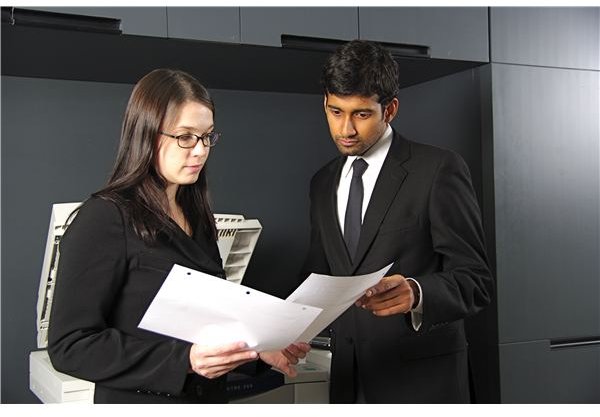 Overview
One of the nightmares of any businessman is when his business runs out of control and is plagued with unforeseen circumstances. Usually, this is due to the lack of planning or perhaps due to a poor crisis management strategy. It is better for any company to have a business impact analysis (BIA) to effectively troubleshoot problems and help the business cope up with any disaster that may arise.
What is BIA?
Not all business activities run smoothly all the time. Sometimes, there are bumps along the way resulting in a crisis in one or more of its units or departments or even worse, the whole system of the venture. This is where the business impact analysis comes in. It is needed to analyze the impact of any disaster or problem that hits an organization or a company in order to assess everything and determine some of the essential moves needed for the survival and recovery process.
Usually, this assessment is in the form of a list of business impact analysis sample questions to be answered by each business department/unit. These questions will be very important in determining the actions that need to be done by each affected department in order for the organization to survive.
Business Impact Analysis Sample Questions
Name of the unit/department: ____________________________
Function Name:________________________________________
Functions Description:___________________________________
1. What is the importance of its functions in the organization? Please enumerate and explain.
2. Are these functions needed to be carried out daily/weekly/monthly or yearly?
3. What are the requirements in each function? Is there any operational cost involve in accomplishing each function? If yes, please
elaborate.
4. In case these functions are not accomplished in a normal business day, what are the possible effects in the organization?
Please state the following:
a. Possible revenue loss
b. Penalties in case of missed deadlines
c. Legal issues and other possible harm
d. Impact on credibility
e. Impact on consumers
5. Is it possible to reduce the operating cost of each function or change the operating efficiency? If yes, up to what percentage and for
how long?
6. With the reduced operational efficiency and cost, what are the pros and cons?
7. Are the functions dependent on anybody like suppliers or on a particular technology like a software or hardware? If yes, please
state the details.
8. Please grade the level of importance of the department or unit in terms of operation and its role in the company. Use the 1 to 10
scale. 1 being the lowest and 10 being the highest level.
Analysis Result
After all the business departments have completed the questionnaire, it will then be easier to determine the organization's priority units and those that are at the critical level. This will also give the organization a comprehensive view of how the company operates, the level of involvement and the total package of each unit. Adequate information regarding the roles of each department will help them in establishing a system that could keep everything in place even when disruptions or management crises arise.
References
Business Impact Analysis Questionnaire | Sample Questionnaire. (n.d.). Questionnaire, Sample Questionnaire. Retrieved July 12, 2010, from https://www.samplequestionnaire.com/business-impact-analysis-questionnaire-2.html.
Kosutic, D. (n.d.). Five Tips for Successful Business Impact Analysis. Infosecisland. Retrieved July 12, 2010, from https://www.infosecisland.com/blogview/4355-Five-Tips-for-Successful-Business-Impact-Analysis.html.