Legislative Framework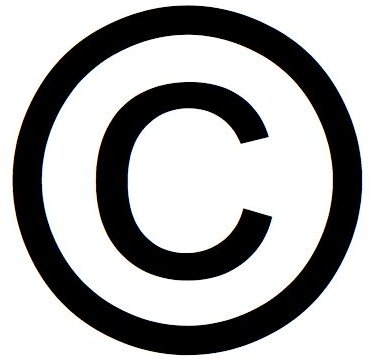 The Berne Convention of 1886 and its subsequent amendments govern copyright infringement on a worldwide basis, and individual countries have incorporated provisions contained in such conventions into their local laws to protect copyrights.
The US Copyright Act of 1976 is the basis of United States copyright law, with many amendments made since then.
The basic forms of copyright infringement liable for penalties include:
Piracy, or unauthorized reproduction and distribution of any artistic or creative work, including books and paintings, but commonly electronic and audiovisual media.
Fraudulent placing of a copyright notice on a work.
Fraudulent removal of a copyright notice.
Knowingly making a false representation of a material fact in an application for copyright registration.
To seek remedy for copyright infringement, U.S. law places the onus on the copyright holder to establish ownership and prove the infringer's actual copying and improper appropriation of the work.
Image Credit: flickr.com/mikeblogs
Civil Penalties
The civil penalties for copyright infringement of works not registered with the U.S. Library of Congress remain limited to:
Net damage or loss suffered by the copyright holder.
Additional profits accrued by the infringer as a result of the infringement.
The copyright holder needs to produce poof of the infringer's gross revenue and the infringer has to prove his deductible expenses and profits from sources other than the infringement. If the copyright holder cannot produce the required proof, the claim against profits made is limited to $30,000.
For works registered with the Library of Congress, the copyright owner can claim three times the actual damages and net additional profits of the infringer, and reimbursement of attorney fees.
For infringements made by institutions, the copyright holder can claim twice the normal license fee payable to the copyright holder for the preceding three years.
The court, however, determines the actual amount of compensation at its discretion in all the above situations.
Criminal Penalties
Most copyright litigation is civil in nature, with the courts imposing economic penalties for copyright infringement. Criminal misdemeanor penalties such as imprisonment are a part of copyright law since 1987, and usually apply when the infringer willfully performs or represents copyright works unlawfully. It is nevertheless common to sue the infringer under both civil and criminal laws, especially when the infringer does not have sufficient assets to provide economic compensation to the copyright holder. The major difference, however, is that while any individual can file a civil copyright infringement case, only the state can file a criminal case.
The four essential elements required to prove copyright infringement of a criminal nature include:
Existence of a registered copyright in the hands of the copyright holder.
Proof of the infringer having reproduced or distributed the copyrighted work.
Proof that the defendant acted willfully.
Proof that the works infringed were at least ten copies of one or more copyrighted works with a total retail value of $2,500 within a 180-day period.
The criminal penalties for copyright infringement include:
Five-year prison term and $250,000 in fines for first-time commercial offenders.
One-year prison term and $100,000 in fines for first-time noncommercial offenders.
Ten-year prison term for repeat commercial offenders.
Six-year prison term for repeat noncommercial offenders.
Crackdown on Internet and Electronic File Sharing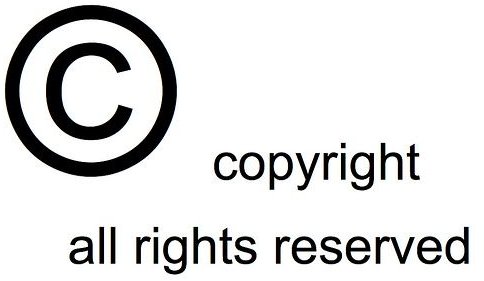 Criminal prosecutions for copyright violations were unheard of until recently, mainly because the laws in place to prosecute infringers criminally required proof of financial motive. The wholesale pirating of copyrighted materials through electronic means such as CDs, DVDs, and over the internet required stringent laws.
The No Electronic Theft Act (NET Act) of 1997 amended the 1976 Copyright law by removing the hitherto required proof of financial gain. The NET Act made it possible to levy criminal charges on people copying and distributing copyrighted works without permission, and also on members of software piracy groups for participation in a criminal enterprise.
The Digital Millennium Copyright Act (DMCA) of 2003 implements the 1996 World Intellectual Property Organization treaty and makes production and dissemination of technology, devices, or services that circumvented digital rights management (DRM) access control measures as criminal offenses
The Author, Consumer and Computer Protection and Security Act of 2003 penalizes file trading over the internet, and makes even a single download for personal use a felony.
The Artist's Rights and Theft Prevention Act of 2005 penalizes the filming of movies in a movie theater and early release of movies and software criminal offenses.
The acts of 2003 and 2005 eliminate the previous requirement of the infringer duplicating at least ten copies and a minimum value of $2,500 for criminal persecution of copyright infringement.
Image Credit: flickr.com/mikeblogs
Actual Penalties
The new laws have resulted in a crackdown of commercial copyright infringers.
Among the earliest and most famous cases of conviction for copyright infringement related to the internet is Napster, the music-sharing website. In 2002, the company had to close down its website, offer apologies, and pay penalties for copyright infringement to the tune of US$26 million to various recording companies and songwriters.
In 2006, EliteTorrents.com, one P2P site that used to distribute movies before their official release, received the first criminal conviction for copyright infringement. In 2006, its owner, Daniel Dove, received conviction on charges of conspiracy and felony copyright infringement.
Other offenders have received fines and prison terms, apart from forfeiting equipment such as laptops, cameras, tapes, and other equipment. The most common penalties include five years in prison, three years of supervised release, and a maximum fine of $250,000 for each offense.
Recent court verdicts limit the penalties for copyright infringement to the actual infringer. In May 2010, the US District Court of California ruled RapidShare, the popular file-hosting service, as not guilty of copyright infringement by holding RapidShare as not liable for acts of copyright infringement committed by its users.
References
Scott, Brian. The Penalties for Copyright Violation or Infringement at https://www.researchcopyright.com/article-penalties-for-copyright-infringement.php.
US Copyright Office. Copyright Law of the United States of America and Related Laws Contained in Title 17 of the United States Code
Cornell University Law School. 2319. Criminal infringement of a copyright
ChillingEffects.org. Frequently Asked Questions (and Answers) about Piracy or Copyright Infringement at https://www.chillingeffects.org/piracy/faq.cgi.
University of North Carolina. Criminal Copyright Infringement
Lawfuel.com. Operation Copycat. at https://www.lawfuel.com/show-release.asp?ID=5996.