4 Ways an Entrepreneur Stimulates the Economy
Who Are Entrepreneurs?
Entrepreneurs have been called leaders, quirky, eccentric, idealists, innovators, problem-solvers, and egomaniacs to name a few. The complimentary name-calling is usually offered by entrepreneurial peers, while the others come from people who are generally followers, not leaders.
The entrepreneurial bunch are often referred to as what started our economy, what made it grow, and what made it flourish. Who knew two guys named Ben and Jerry would turn their ice cream into an empire? Who knew that Tim Leatherman's hand-tool is not just a tool, but a needed tool and more like a noun as in, "hand me that Leatherman." Without the entrepreneurial mind, would there even be an economy to worry about?
The small business owner with an idea helps the economy in a variety of ways. Here we take a look at 4 ways an entrepreneur stimulates the economy.
Jobs Through Need
Both social networking and website capabilities are widely being used to promote businesses; hence, jobs are being created. In-house sales personnel can't efficiently do both. Internet sales persons are on the rise as well as job openings for website promotion and maintenance including social networking to promote and boost a business.
An example here would be a car dealership that has delved into the world of Internet sales. If an on-site salesperson attempts to serve his in-house customers and Internet customers, quality customer service may fail. By creating a job specifically for an Internet salesperson, both will succeed on equal levels. Job creation, especially through need is one of the 4 ways an entrepreneur stimulates the economy.
Green needs, website needs, and Internet needs are helping to create new jobs every day which will boost any economy.
Supply and Demand
In today's economic downturn, loading up the inventory is a challenge, especially when cash is low. Innovative entrepreneurs will use market research and inventory control systems to determine supply and demand to achieve more sales. More sales mean more sales taxes going directly into the community where entrepreneurs live and work.
An example of good supply and demand skills would include using market research to find your customers and know what the customers want. Inventory is affected through this market research to determine a good days supply of inventory and the right inventory.
Local Banking, Local Business
Entrepreneurs who bank locally boost their economy by keeping dollars within their community. A local bank is more interested in loaning money where they have branches where Wall Street banks are only interested in profits. The better a portfolio of a local bank, the more it is willing to loan.
Using local vendors is an effective way to keep needed dollars within the economy where entrepreneurs do business. For this to work, the perception that vendors out of area will offer larger discounts must be swayed. Good entrepreneurs will talk to local vendors about discounts and matching larger vendor pricing. It is more beneficial to any business and its success by buying and banking local. Not only will banks open their pockets, vendors are likely to offer the products a business owner wants at affordable prices.
Innovation and Creativity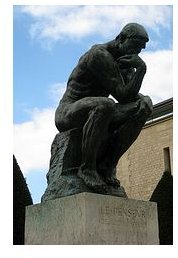 The very word entrepreneur shouts innovation and creativity. Ideas, changes to the norm, and building it better and more affordable are great ways entrepreneurs jumpstart a down economy. Creativity is often successful through networking with other business owners and idea exchanges. Learning from others successes and failures necessitates creativity.
Innovation or finding a new way to build it better comes from entrepreneurial minds that think not only as business owners, but consumers.
Finding Resources
Learning by observation or learning by joining or doing will be any entrepreneurs gateway to success. Here are some great resources to help entrepreneurs stimulate the economy:
There are more than 4 ways entrepreneurs stimulate the economy and chances are if you're reading this, you want to find a way to boost your economy and business. Read, network, and be innovative and creative to not only achieve entrepreneurial success, but economic community success.