Story of Tory Johnson - Founder of Women for Hire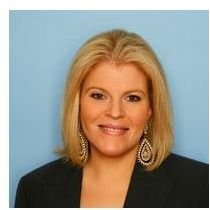 Her Beginnings
Tory Johnson, the founder and CEO of Women For Hire, became passionate about being the owner of her very own small business after years of working for companies in the communications field.
At the age of 23 in 1993, she was fired from a public relations position with NBC News and was coldly told, "It's a big world out there, Tory, and I suggest you go explore it." She says that was the best advice she ever got.
Even though she moved on first to a six-figure salary at Nickelodeon and then worked with Swing, a small magazine started by Ralph Lauren's son, she realized that she wanted to work for her own dream and not someone else's.
Fulfilling Her Dream
Johnson's dream was to have a company that produced career fairs specifically for women with the goal to pair up some of America's best employers with smart women. Her "business plan" consisted of one sheet of paper with her thoughts, $5,000, and working out of her apartment bedroom with twin babies to take care of at the same time!
The first Women For Hire event in 1999 was in New York, and in order to boost her unknown company, she had Star Jones do a free book signing and Mademoiselle magazine give out free copies. When more than 1,000 women attended her career fair, she felt her idea had good credibility.
Her Successes
The first fair's profits enabled Johnson to open an office with a small staff. She quickly expanded to 3 cities, then 6 cities, and then to 22 events a year in 11 markets. The unbelievable figures include now being a multi-million dollar company working with 50,000 professional women each year and with 1,500 corporate clients.
Women For Hire is the only producer of recruiting events for women seeking employment or wanting to start their own businesses.
Keeping in Front of the Public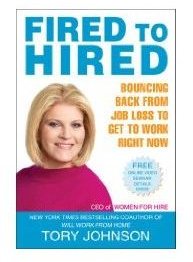 Johnson keeps her face and objectives before the public with her career fairs, writing columns and best seller books including her new Fired to Hired, publishing her own magazine, making speeches to nationwide audiences about work place satisfaction and success, and more. She appears regularly as the Workplace Contributor on Good Morning America where she is seen by millions of viewers and is known for offering advice on many issues such as how to ask for and obtain a raise.
New Project and Objective
Johnson has now launched a new project of starting "Job Clubs" where she may appear at meetings via Skype, phone, or even sometimes in person to discuss with the participants how they can make money and juggle their full lives.
She dearly loves being a mentor to women and offering one-on-one guidance to some who seek career advancement, especially those who want to become another successful female entrepreneur.