Marketing Plans for Success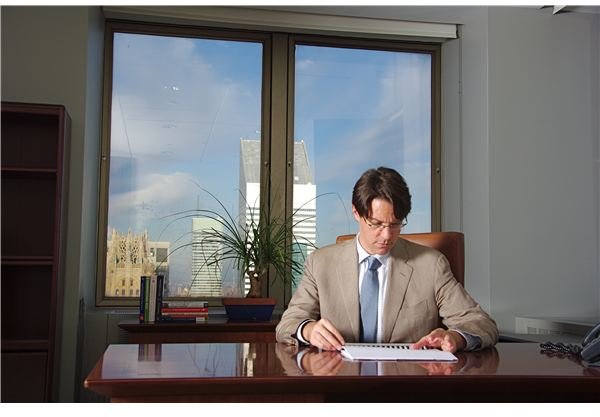 Every successful business requires a marketing plan that describes how the business plans on reaching potential customers and converting prospects into people who need the goods and services your business offers – your customers! Before you start writing your first small business marketing plan, you need to be sure about the market and what it needs. For this you'll want to research market trends to develop an idea of what the market is capable of producing and conduct customer surveys to enlist the opinions of your potential buyers. To get started, learn more about the basic elements you must include in your marketing plan.
Mission Statement
In this section, you'll want to describe the industry your product is associated with. Include a list of services you offer, and the markets you serve. The purpose of the mission statement is to ensure you focus your business efforts on the market segment your product is designed for. If you don't have a plan, you might waste valuable time and money marketing to people who have no interest or purpose for your product.
Identify Your Markets
Identifying your customers may sound like an easy task, but if you want to get the most out of your marketing plan, you'll want to be as specific as possible identifying your potential customers. Things to consider include the age, income and geographic location of your customers. In addition, consider the hobbies and lifestyle patterns of these groups. These characteristics are called demographics.
In addition to the demographic of your customer, think about the psycho-graphic of your customer. A psycho-graphic describes the characteristics that drive your customers to buy. For example, if you sell children's car seats, you'll want to identify a parent's need for safety features. Market your product to those who will respond to the need for ensuring their child's safety. Alternatively, if your car seat is affordable, market to the group of people who respond to lower prices for necessities. Both groups of customers are driven to purchase by different aspects.
Your Goods and Services
When you start writing your first small business marketing plan, clearly define the services or product that you currently offer, and if you plan on providing additional goods in future services, define those goals as well. Defining your product or service is essential to your marketing plan because it helps you better identify your customers, and helps you understand the costs that go into providing the product your plan describes.
Promotional Strategies
The purpose of this section of your marketing plan is to help you understand how you plan to promote your services. Using the psycho-graphic and demographic exercises, imagine how your potential customers are best reached with your marketing message. Do your customers read trade or business journals? Consider publishing a free press release about your service in your local business journal. Are your customers stay-at-home moms? Advertise in the local parenting magazine. This may require some trial and error before you find the correct strategy that generates the results you desire. Basic strategies for marketing may include networking, direct marketing, print media advertising, direct selling and publicity releases. You can also use articles in trade journals, arrange training seminars or participate in trade shows.
Your Competitors
Your marketing plan should demonstrate a thorough understanding your competition. Knowing your competition's strengths and weaknesses helps you provide the best goods and services to your customers. In addition to understanding the strengths and weaknesses of your competition, you can use your data to ensure your pricing is competitive for the product you offer. If you don't know what your competition charges, you may not have a good idea of what your customers are willing to pay for your product.
Monitoring Results
Once you've finished writing your first small business marketing plan, put your plan into action and monitor your results. It may take a little time to start generating the results you want, but you should keep track of the results you generate from each strategy you implement. This will help you determine which strategies work for your business. If you find a strategy doesn't work, it may be time to revisit your marketing plan and develop alternative strategies. Finally, the Small Business Administration (SBA) recommends this website about marketing plans from the University of Missouri.
References
Entrepreneur: How to Create a Marketing Plan – https://www.entrepreneur.com/marketing/marketingbasics/marketingplan/article43018.html
Inc.com: Marketing – https://www.inc.com/marketing
Image Credit: https://www.morguefile.com/archive/display/644995