What Type of Yellow Page Ad Should You Buy?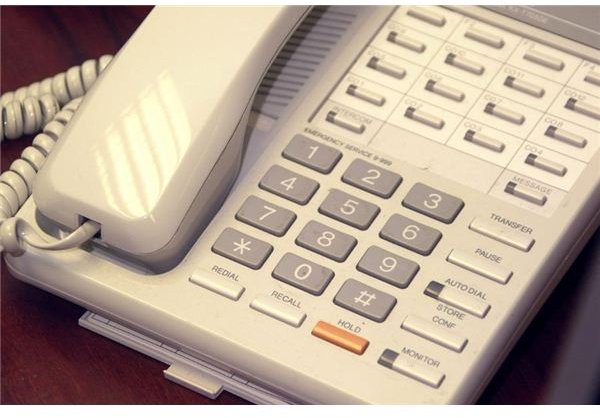 Although advertising for entrepreneurs is available in a variety of media, consumers still rely on the yellow pages to find products, services and that all-important phone number. At the very least, a basic listing is a good idea for advertising a small home business. However, if your budget allows, expanded yellow page ad options can help potential customers find you, particularly if your target market is local or regional. Following are some ways to maximize your yellow page listing.
Maximize Your Contract
Yellow page advertising contracts can be overwhelming because there are so many options from the ad size and type of listing to the color choice and category. Your advertising representative can simplify the process. Although some of the general statistics he might offer about ad responses don't always hold true for advertising a small home business, the ad rep can help you maximize your budget.
When choosing your advertising plan, don't forget to ask about any additional exposure that is included in your contract like Internet listings. Also inquire about the coverage area to which your particular yellow page publication will be delivered. If your entire market area is not represented by one book, ask about multiple listing discounts. If monthly expenses are tight, be sure to nail down the terms of payment for your ad and inquire if a discount is available for yearly pre-payment.
Yellow page production companies often ask advertisers to sign a release for use of any logos or graphics you provide for your ad. If you are not providing final print-ready artwork for the ad, be sure to request a proof from the production company so you can verify the layout and text are accurate.
Maximize Your Listing
If your business offers a variety of services or products, consider listing the company in several different categories. Also, remember that bold listings and business names shown in color tend to stand out more, particularly red.
If you choose an in-column display listing, be sure to include a list of popular service offerings that may not be indicated by your general category. For example, if consumers find your listing under "landscape construction," they may not realize that you also provide irrigation systems and deck construction. Listing those services can increase awareness about your offerings and net expanded ad returns. Also, applicable statements like "free estimates," "bonded and insured" or "delivery" are buzz phrases that can encourage a consumer to choose your phone number to call first.
Maximize Your Ad Layout
If your budget can accommodate a yellow page display ad, there are a few things you can do to make sure it stands out from the crowd. Even if full color is out of your price range, a black or spot color ad can be very eye-catching. Consider designing your yellow page ad with a black or spot color background rather than the typical yellow of the page. Because phone books are dense with small text, a solid block of color is wise. Also, remember that people go to the yellow pages first to find a resource for the service or product they need. Then, they want a phone number. Make your service offerings prominent and make your phone number large and bold enough to stand out.
Take advantage of the branding opportunity and make your company logo as large as possible. Consider your logo colors when you are determining your display ad specifications. Yellow page spot color printing is typically limited to a specific set of colors. If those color choices do not match up with the colors you normally use in your promotional materials, a black ad might be your best option. That way you can maintain consistency with your brand image while allowing your ad to stand out.
Photo courtesy www.freefoto.com