1. & 2. Teachers and Professors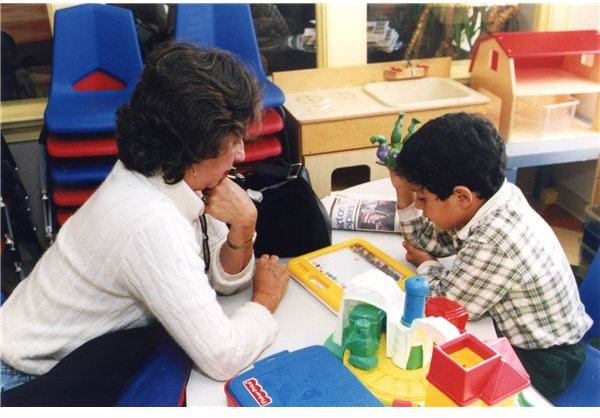 A job as a teacher ranks amongst the most popular of all professions. Teachers not only teach their students a variety of subjects and languages, but also equip students with the basic skills to succeed in life, act as role models, and provide inspiration to succeed. Professors teach in universities and undertake research.
Teaching jobs require a specialized degree and license. Apart from that qualification, teachers need good subject knowledge, communication skills, the ability to inspire trust and confidence, the desire to motivate students, and the ability to understand students' educational and emotional needs. Professors invariably require a master's degree, and usually a Ph.D.
Job opportunities for teachers vary from good to excellent depending on the region and subject, and the expected growth rate of school teaching jobs through 2018 is 13 percent, and for professors 15 percent.
Median annual wages of school teachers ranges from $47,100 to $51,180, and median annual wages for professors is $58,830.
Image Credit: Wikimedia Commons
3. Nurses
Next to teachers, the occupation of a nurse ranks amongst the most loved jobs. Nurses care for people and help them recuperate when indisposed or sick. They also educate patients to take care of themselves, and help doctors in many other ways.
The basic education qualification required to become a registered nurse is graduation or diploma from a nursing program and license issued by the state. The training program takes anywhere between two and four years depending on the kind of training, and remains ongoing to keep skill-sets updated.
Apart from the qualifications, nurses need to be caring and kind, good at recognizing problems and remembering details, and possess the ability to work well with doctors and patients. A good knowledge of anatomy, chemistry, nutrition, psychology, and nursing theory help people excel in this job.
Nurses earn an average of $65,130 annually. Employment of registered nurses will grow by 22 percent until 2018.
4. Child Care Workers, Babysitters, or Nannies
Childcare workers teach and care for children while their parents are away. Nannies are babysitters who care for children for a long time, usually residing in the children's home, and doing the cleaning, cooking, and laundry as well.
Childcare workers and nannies do not require any professional qualifications, but a high school diploma helps. Some states stipulate that childcare center workers understand safety issues.
The average yearly wages of childcare workers is $20,350, and job prospects will grow about as fast as the average for all occupations.
5. Professional Athletes
Everyone loves sportsmen with the most popular amongst them becoming cult figures. Professional athletes for sports such as baseball, football, basketball, and tennis players play to entertain their audience and receive payment for their efforts.
While professional sportspersons do not require any special qualification, college and university teams usually provide the avenue for sportspersons to reach top levels. Success depends on skills, talent, and temperament.
While sky is the limit for successful athletes, average yearly wages for professional athletes were $79,460. Jobs for professional athletes remain highly competitive with only a few making it to the few positions of high repute and pay.
6. Actors
Like sportsmen, actors also become highly popular and adored by the masses. The job of an actor is however very hard, and requires great practice and skills. Of the thousand who aspire and take up acting, only a select few become stars and others live out their lives as low paid extras.
Acting jobs, while requiring no professional qualifications, do require great skills. A stint in acting schools or modeling schools to sharpen such skills helps.
Most acting jobs last only for a short period, and many actors undergo long periods of forced breaks before they land a new assignment. The popularity of the acting field makes it highly competitive, with too many people trying to bag few roles. Actors receive $29.05 per hour on an average, though the successful and top rated actors rank among the most highly paid people in the United States.
7. Special Agents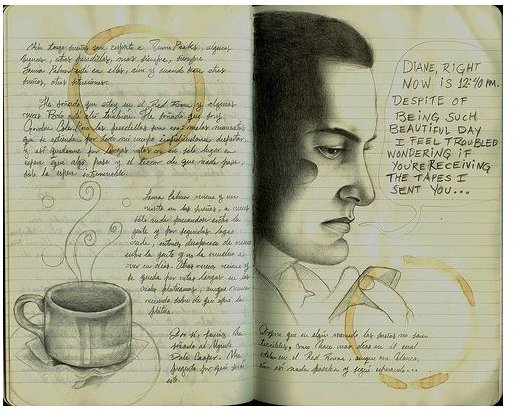 Special agents, or detectives, gather facts and collect evidence to determine violations of local, state, or federal laws and nab offenders. The job is made popular thanks to the fictional special agents in novels and television. Real life special agents have a far less glamorous job, and do not always get the bad guy.
The basic education qualification for a special agent is a high school diploma, but most departments also require some college coursework or degree. Civil service regulations govern most appointments. Success in the job depends on competitiveness, stamina, and agility.
Special agents earn about $6,5860 annually, on average. Employment of special agents and detectives will grow ten percent in the 2008–18 decade.
Image Credit: flickr.com/Lady Orlando
8. Doctors
Doctors find inclusion in the most loved jobs as they make people healthier. Doctors diagnose diseases and provide cures through medications and treatment, and advise patients on diet, exercise, and sleep. There are several specializations, with family and general physicians usually the first point of contact for an individual.
It takes about 11 years to become a doctor, including 4 years of college with biology, chemistry, physics, math, and English, 4 years of medical school, and 3 years of internship.
The job of a doctor ranks amongst the top paying jobs and amongst the high growth jobs. Average salary is about $102,020 for physicians and surgeons.
9. Archaeologists
Harrison Ford and Stephen Spielberg have done wonders for the field of archaeology through the Indiana Jones series. Archaeologists recover and examine ancient artifacts, cave paintings, pottery, and building ruins to study aspects of past civilizations, such as their language, culture, and way of life. Unlike Indian Jones, archaeologists rarely have the opportunity to indulge in adventure, and work remains monotonous with slow progress.
Archaeologists working on sites require a master's degree, and those working in universities or colleges need a Ph.D. Average wages include $27.52 an hour and $57,230 a year. Demand for archaeologists will grow at an average rate.
10. Political Heads
Politicians and political heads starting from the President and extending to governors, senators, and even mayors run the government at the federal, state, and local levels. Their popularity stems from their positions of authority and the high profile nature of their jobs.
People elect politicians into positions of authority, and as such, the only requirement is acceptance by the people. A background in social service or a distinguished career in fields such as Army, Foreign Service or other professions usually helps entice voters, but does not guarantee success.
Legislators have average yearly wages of $37,980. Governors earned as low as $70,000 in Maine and as high as $206,500 in California. Job demand is constant, it neither increases nor decreases, and opportunities come when the term of the incumbent ends. Competition is cutthroat for just about all elected positions in the government.
Reference
Bureau of Labor Standards. Ocupation Outlook Handbook 2010-11. Retrieved from www.bls.gov on 07 December 2010.