The Virtual Interview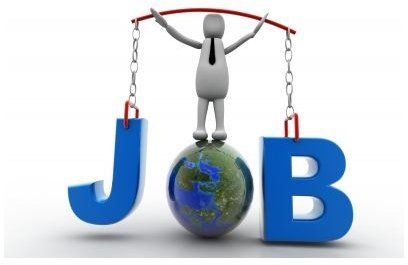 With the advances in today's technology companies are turning more toward interviewing potential candidates virtually. The face-to-face interview is becoming obsolete when an employer is screening possible employees. Knowing how to navigate a virtual interview is important to landing your next job. There are a few styles of a virtual interview; prepare for each one as if it were a face-to-face interview.
You may have to start by answering several questions before qualifying for a face-to-face interview. A company will come up with a series of questions for you to answer on the computer when applying for the job. Depending on your answers, your final grade will either land you an interview or exclude you from moving ahead.
A potential employer may contact you via email asking you a few questions about your experience and skills. Your answers will either move you to the next step of the process or reject your application.
The virtual interview could be a meeting using technology such as Skype. Your interview will be "face-to-face" using a computer camera.
The most common virtual interview with a potential employer will more likely be a phone interview. The interview will generally last anywhere from 30-60 minutes.
You can be successful when you are interviewing virtually!
Prepare Your Environment
You want to find a quiet space where you will not be disturbed by any outside annoyances. If you have children, it is important to have someone watching them so you will not get interrupted during your interview. Let your family and friends know what time you will be interviewing. Ask them not to call or visit you during the specified time. You may want to put a note on the door stating "Please do not disturb: In a meeting" to avoid any distractions. In addition, you do not want to have any electronics turned on that could possibly be heard over the phone: cell phones, music, or television.
Sit at a Desk
When speaking on the phone, sounding poised is important. Your phone voice will reflect your professionalism. Relaxing on your couch or bed during an interview will not help you sound confident during the interview. Choose a place such as a desk or the kitchen table where you can sit straight as if you were interviewing in person.
Dress for Success
Treat this interview as if you are interviewing face to face. You do not necessarily need to wear a suit; however, you do want to dress professionally. Dressing in pajamas will produce a more relaxed feeling when you are talking. Your confidence will come across on the phone while you are interviewing. This is easily prevented by choosing a business casual outfit.
Prepare Questions
During the interview process you will be asked the same questions as in a face-to-face interview. Knowing as much information as possible about the company you are interviewing with is very important to shine to a potential employer. Be prepared with questions that pertain to the company. Have a list of questions that will show the interviewer you are a valuable employee. Always prepare more questions than you think you need. Many times during an interview the questions you have written down will be answered. You do not want to end an interview without asking a question.
Have Your Information Ready
When you are interviewed, the potential employer will ask you about your employment history. Have your resume handy so you can easily answer questions about your skill sets and employment dates. Print out the job description for which you are interviewing. Write down next to each bullet point examples of your work history that pertain to the job. You also want to have references ready upon request. Have the list of people that will give you a reference, including their phone numbers and job titles.
Job Offer
Interviewing virtually is now becoming more widespread. Knowing how to navigate a virtual interview, you will be successful. When you are interviewing virtually, take your time to prepare and you will soon find yourself with a job offer.