Changing jobs is a common occurrence in modern life, and farewell letters to coworkers are an important part of the exit strategy. Older generations changed jobs rarely, but now workers can expect to have an averagee of seven jobs in their lifetime. Every job needs a professional exit, with an elegant and informative farewell letter. A classy exit is important for your reputation, for your family, and for your future. You and your family will most likely continue to live and work in the same community. You may need a reference, and you may run into former co-workers in your future endeavors. No matter what happened on the job, even if it was negative, a positive leave-taking will go a long way.
Brief and Informative
All business correspondence needs a tone of respectful information transfer. While you have hopefully made friends with your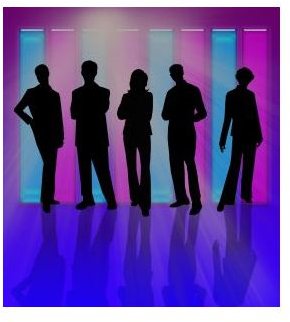 co-workers, keep in mind that their loyalties lie with the employer. People are unwilling to leave their jobs or compromise them, because it is difficult to find another one. Once you leave or have announced that you're leaving, your co-workers will continue to put the employer's needs before yours. If you wish to continue your friendships outside of work, ask for telephone numbers or personal emails. Don't expect too much or be disappointed if people don't respond as you wish. Keep your farewell letter simple and impersonal, but do let your personality shine.
Put Yourself Aside
It's tempting to think that the farewell letter is about you and your plans, hopes, and dreams. You may also be feeling shock, shame, or powerlessness in a negative job-loss situation. While you may want to express your feelings, it's more important for you to put yourself to the side and bring the needs of your co-workers to the front and center. Your co-workers need to reduce uncertainty about their changing environments, to make sense of your leaving and what they can expect from your replacement. No matter the words you use, the numbers, facts and figures, names, dates and times, your co-workers are processing and sense-making of your letter. They are looking for reassurance from you that everything will be okay.
The Letter
Use proper English, not IM or text language. Just as you were on the job, be aware of cultural differences and differing viewpoints. Avoid cultural stereotyping, sexual, racial, or discrimination of any kind. Do not be passive-aggressive (see references section). Avoid mention of any negatives related to why you are leaving your job. If you had a big fight with your boss, simply say that your employment is not working out. If you won the lottery, don't say that you are never coming back to this lousy job. Do include when you are leaving. If it pertains, say who is replacing you and how your replacement will be trained. Include who should people contact for answers, questions, assignments, etc. Keep it work-related at all times, with information that people need to do their jobs.
The Delivery
Print and hand-deliver the letter if at all possible. Delivering it gives people the chance to process their emotions and fears and ask questions in your presence. Firm up ways to continue contact, whether for personal reasons or if they have any business reasons. Remember, each and every person you come in contact with may be an ally in your future, or you may be an ally in theirs. Send the letter snail-mail. Everyone pays attention to their snail-mail. Send it by email as the last resort. When people reply, be sure to respond and help them process the coming changes.
References
Passive-Aggressive Notes.com at https://www.passiveaggressivenotes.com/2007/08/27/the-farewell-email-to-end-all-farewell-emails/
Gaertner-Johnson, Lynn. Business Writing.com. Saying goodbye with class, at https://www.businesswritingblog.com/business_writing/2009/07/saying-goodbye-with-class.html.
Vickers, MH and Parris, MA. Employee Responsibilities and Rights Journal, vol 19 no 2, on Springer.com. "Your job no longer exists!": experiences of alienation to expectations of resilience (abstract) at https://www.springerlink.com/content/y6t8774vxh5t6q31.
Image Credit: sxc.hu, team, by ljleavell