When some people think of career options with a criminal justice degree, they automatically think of police officers and lawyers. However, your options are endless, placing you on the front lines of protecting your community from criminal activity. The best part about the degree is the variety of ways to apply it; the diverse options available.
Probation Officer
Probation is a career option where individuals have the opportunity to change people's lives. Probation officers assist people convicted of crimes that are placed on probation instead of serving time in jail or prison, or after they are released.
The officers are akin to counselors because they guide their clients on the pathway from criminal activity to more positive activities such as employment. To accomplish this positive task, probation officers help their clients obtain job training and substance abuse treatment. In addition, they maintain contact with people in their clients' lives. This includes family members, teachers and employers and helps to ensure the clients continue on a positive track.
The downside to working as probation officers is the workload. Some officers may have a caseload which consists of approximately 100 clients. Typically, the clients are either juveniles or adults, but rarely both.
Crime Scene Investigator
A crime scene investigation is a good career for individuals who are interested in working as part of a law enforcement team. Prosecutors, defense attorneys and police officers depend on crime scene investigators to collect the physical evidence left at crime scenes. They place physical evidence such as DNA, blood, weapons and clothes in separate sealed bags and record their locations. The investigators may view autopsies and testify during court proceedings. They also write reports on their findings.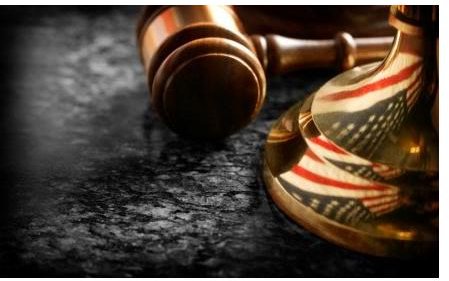 Justice of the Peace
Justices of the Peace are judicial officers who are appointed to preside over court proceedings.
Often, when people think of justices of the peace, they think marriage. Although the justices do preside over marriage ceremonies, they perform other duties. For instance, they preside over misdemeanors that include petty crimes, traffic violations and civil lawsuits under $10,000. According to Degree Finders, justices usually need at least a bachelor's degree in criminal justice, but some states may require additional education.
Border Patrol Agent
Border patrol agents are federal law enforcement officers who are on the front lines of keeping unauthorized people outside of the country. These agents perform a variety of law enforcement duties besides keeping illegal or undocumented aliens from entering the U.S. For instance, border patrol agents are responsible for stopping drug flow, human trafficking and weapons from crossing the border. Besides a criminal justice degree, an individual will have to undergo about 19 weeks of training. This is an area where an increase in positions available is occurring.
Photo Credit: princedinakar/ photobucket.com