Sample Proof of Employment Letter: Free Download & Tips for Modification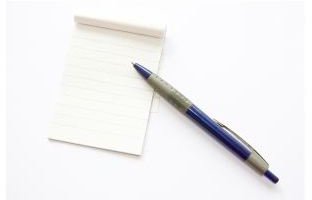 Who Needs Proof?
If you've been having a hard time determining what goes into a proof of employment letter, you've definitely come to the right place. You might be asked for a proof of employment letter for employees that are trying to find housing, insurance, or credit lines. Proof of employment letters do not have to be difficult to write, you're simply stating a few things including:
The name of the employee
That the employee does work for your company
The position that employee holds
The wages the employee earns and how often
How long the employee had worked for the company
How many hours that employee works per week (or month) for the company
That you are available to answer any further questions regarding the employee
Make sure that when you write the proof of employment letter that you include your position, company name, and contact information so that the person needing the verification has a means of contacting you with further questions. Additionally, you should date the letter.
If you are an employee looking to have your employer submit a proof of employment letter, you will want to either ask your supervisor or your human resources department. When you ask, it is helpful if you take a template to them, so all they will need to do is fill in the missing information. This is where our sample proof of employment letter will come in handy.
Sample Proof of Employment Letters
First, make sure you download the sample proof of employment letter that is readily available in our downloadable media section. Depending upon the requirements of your company, you will want to fill in the relevant information. Type the name and contact information for your boss who will ultimately be signing your employment verification letter. Make sure everything is spelled correctly and that you have included his or her position title and the company name.
Next, you will want to enter in the date and the name and contact information of the person requiring verification of employment. Make sure to verify this information as well, as wrong information can slow down the verification process of whatever you need.
Once you have replaced the greeting with the proper title and name, you can then fill in the information needed in the letter. Insert your name where it says "First Last" and change all of the he/she designators to the appropriate pronoun.
Now, fill in the other information. Are you employed part time or full time - double check your employee handbook for this. Some companies consider full time 30 hours a week, some consider full time 40 hours per week. If you don't have an employee handbook, call and verify the information. To be clear, also make sure you state exactly how many hours you work per week. Fill in your job position and how long you've been working for the company. You may even want to include a specific date when you started your job. Many places will want to verify your income, so don't forget to include your income in the appropriate slot.
Change the name at the bottom, below the signature to the verifier's name. Print out the letter and take it to your boss or human resources agent. Finally, send the letter to the individual who needs it!