Sell Cars, Trucks, & SUVs
If you love cars, trucks, and SUVs, have you considered an automotive sales career? If you've got a great personality and love talking to people, that's essentially all you need! Most sales personnel are hired because of their character and ability to chat up a storm with customers, and the dealership teaches them the rest.
To gain the best career in automotive sales, it's best to start out at a franchised dealership such as a Honda, Toyota, or Ford dealership. Often dealerships combine more than one manufacturer and if you can get on board with one of these, that's even better.
Franchised dealerships are best for that person looking to improve his car-selling and closing-the-deal skills. Why, you may ask. Most dealerships that are franchised by one or more automakers are required to purchase and provide training to their staff, including the sales staff—and that training is free.
With these training steps come certification levels and some automakers allow for bonus dollars on number of vehicles sold or number of deals closed; even incentives for other types of positions.
Image Credit: 2010 Ford Taurus (Ford Media Room) – Jean Scheid is a registered user of the Ford Media Room.
Types of Auto Sales Careers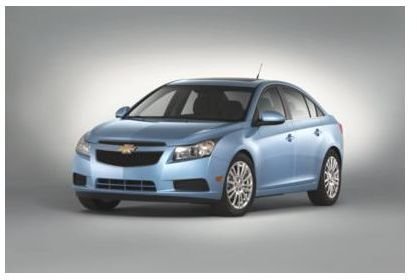 If an automotive sales career sounds good to you, it's not all about selling cars. The sales department is full of all sorts of careers including:
Sales Associate – Here you'll learn to meet and greet customers, record sales ups, track sales, learn all the ins and outs on various makes and models, and start building your customer base by selling both new and used cars on the lot.
Assistant Sales Manager – In this auto sales career, you'll assist the sales manager and oversee the sales associates. Most assistant sales managers are also responsible for ensuring all sales associates attend required manufacturer sales training.
Internet Sales – If the World Wide Web is your thing, Internet sales are very popular these days for online shoppers. Often an Internet sales associate can make more money than an onsite associate due to the amount and variety of vehicles they can sell.
Sales Manager – You may have to work your way up to this position, but nothing's out of reach in an automotive sales career. While this position requires overseeing the entire sales department, most sales managers have manufacturer certifications and work their way into the position with experience.
Finance & Insurance Associate – Even this job in the sales department is a trainable position if you are good with numbers and the sales close. You will input credit applications, work with lenders and credit unions, and help customers understand and sign their sales contracts. This position is often where an extended warranty or service contract is offered as well as credit life insurance or GAP insurance.
Finance Manager – Again, to become finance manager, you may need to first start off as a finance and insurance associate. Finance managers oversee all the finance deals, make sure money is being made, and book the deal to the accounting department.
Image Credit: 2011 Chevy Cruze (GM Media Room) – Jean Scheid is a registered user of the GM Media Room.
Other Sales Jobs in Automotive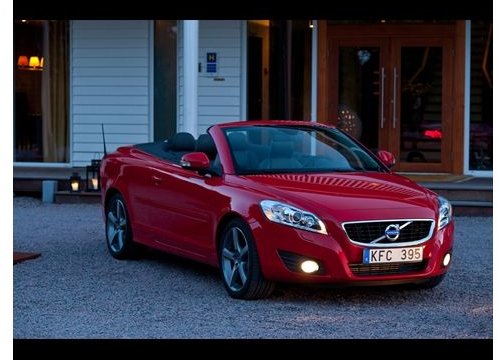 Believe it or not, the above careers are not the only jobs available if you want to break into an automotive sales career. Here are even more opportunities:
Vehicle Order Manager – This will require some knowledge on manufacturer models and packages offered. Here, you'll order all the new cars, trucks, and SUVs for the dealership, and you must know your customers and your market so you can select a good line of both loaded and base units in a variety of colors.
Title Clerk – Most dealerships will register and obtain the title and license plates for all vehicles sold. That means they need a title clerk! A title clerk is a very trainable position and is an essential part of the sales team.
Lot Attendant Manager – As a Ford dealer, I often say my front line lot attendant Thomas Martinez is the one who makes the sales department shine. It is he who orchestrates his staff on the cleaning, prepping, and layout of the vehicles on my lot that are for sale. Without his team, I'd have dusty cars that weren't clean and radios that weren't tuned to a popular station, and possible buyers would be entering cars where clocks and other options weren't operating correctly.
There are many benefits to looking into automotive sales careers. Most dealerships don't require higher education such as a two- or four-year college degree (just a high school diploma or equivalent) and all positions receive manufacturer training, even lot attendants.
The automotive sales industry is also one where you can pick and choose what type of dealership or private used car lot you'd like to work for. There are large metropolitan dealerships that have many sales associates and more than one assistant manager and then there are the small Mom & Pop dealerships where you may only be competing with one or two other sales associates.
To begin your career, all you need to do is look at your local newspaper classifieds; almost all dealerships advertise for sales associates each week and for other jobs. Take a trek to the dealership and ask to speak to the general manager about job openings. Be sure to have a resume that speaks loudly on your personality or selling skills, and if you've work for previous dealers, that's even better!
If you think a career in automotive sales is right for you, stop by a dealership and see what they have to offer.
Looking for more options? Check out the rest of Bright Hub's collection of career guides and profiles.
Image Credit: 2010 Volvo C70 (Volvo Media Room) – Jean Scheid is a registered user of the Volvo Media Room.