Go Where the Jobs Are
By knowing about the best states for job growth, you can make plans to move to one of these states to look for a job, if you aren't otherwise tethered to your current location. You can also see what industries those states have that are strong in terms of job growth.
One of the factors that goes into learning about the different job growth states is the living environment. It may be beneficial to you to find a state where job growth is flourishing and where there's a high quality of life. By figuring out what states have the best job potential, you can plan your life and avoid further stress. Without further ado, here are the best states for job growth:
1. Texas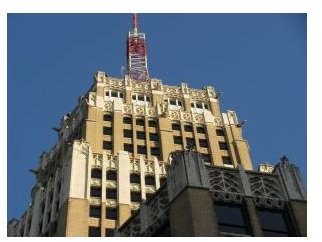 Texas is ranked number one as the best state for job growth, according to Chief Executive Magazine. Part of this is because Texas is the nation's second largest state (ranked after Alaska), but you should also know that 70 percent of all new U.S. jobs since 2008 were created here. Texas has grown by almost 848,000 residents over the past ten years. Texas also gives out many grants for those wishing to start new businesses.
Combine this level of job growth with a reasonable cost of living ratio, and you can understand why many are migrating to this state from other parts of the country.
Image Credit: Courtesy of sxc.hu/Columbine
2. North Carolina
North Carolina is the second-best state for job growth according to CEOs. According to ESC, North Carolina has about 170,000 annual openings across different occupations due to both job growth and replacements. The fastest growing job sectors in North Carolina are retail, nursing, food preperation and service, home health aids, and wait-people.
3. Tennessee
Tennessee is another state that has a lot of job growth potential. Tennessee shares many sectors with North Carolina, but there's an additional sector in Tennessee where job growth is soaring: clean energy. According to the Nashville Business Journal, there were more than 2400 jobs created in the last ten years.
4. Virginia
Virginia is another state that has been experiencing a great level of job growth. Job growth in Virginia has been at about 1.04 percent per year. The wages in Virginia excede the national average at about $48,320 a year according to Virginia Performs. At this rate, Virginia is still doing better than most of the country in its job growth rates.
5. Nevada
And you thought this state was all about gambling. Nevada offers tax advantages to businesses and individuals by not charging corporate income tax, personal income tax, franchise tax, unitary tax, inventory tax, inheritance tax, or estate taxes. According to Nevada Job Connect, they also have competitive rates on sales and property tax. Because tax is somethin that detracts from business profits, this makes Nevada an attractive place to start a business.
6. Florida
While Florida's headlines have been stating that the state is at a 35 year high for jobless rates, Florida is still producing job growth at a high rate. Like other states, the industry with the highest rate of job growth is green technologies.
7. Georgia
Georgia was ranked as the seventh best state for job growth. The fastest growing industries here, according to the Georgia Job Outlook predictions, include skin care specialists, home health aids, manicurists and pedicurists, network and data communication, and veterinary technologists and technicians.
8. Colorado
Next on the list of best states for job growth is Colorado. Colorado offers a "Job Growth Incentive Tax Credit," that gives companies a break when it comes to taxes if they creat jobs. According to the Colorado.gov website, if a business creates at least 20 new full-time jobs with an average yearly wage 110% of the county average wage, then the business will receive a tax credit. Because of this, there are good reasons to believe that Colorado belongs on the top ten list for job growth.
9. Utah
Utah is another great state for job growth. Non-agricultural employment increased about 1% over the last year according to Utah's economic summary. Areas with the biggest growth include mining (3.9%), professional and business services (4.1%) and education and health services (5.5%).
10. South Carolina
Rounding out the list of the best states for job growth is South Carolina. According to Education-Portal.com, the fastest growing careers here include promoters, models, demonstrators, computer engineers, ushers, and physical therapists.