Profitable Careers in Financial Planning - Find Your Niche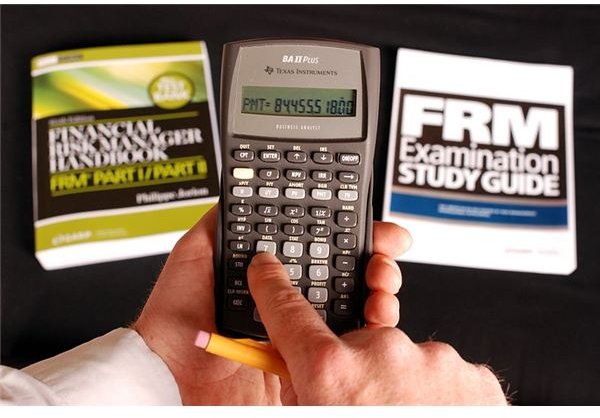 Character Traits of a Financial Planner
Working with other people's money takes a special kind of person. The Financial Planner Salary site identifies five primary characteristics that a candidate should possess, if she wants to enter this field:
Honesty and trustworthiness
Good sense and determination
Ability to analyze and work with complex data from various sources
A knack for translating complicated financial data into layman's terms
Reliability
Add to this a strong acumen for sales and also a deep personal interest in money matters, which has the professional read up on market ups and downs – even during off-hours.
Job Titles in the Field
The Bureau of Labor Statistics lumps careers in 'financial planning' under the umbrella of 'financial advising.'
Personal financial advisers: Professionals in this field may be retirement planners, general financial planners who assist families with future education costs and other expenses, as well as estate planners specializing in tax liability reduction. Financial advisers may be associated with a firm or self-employed.
Wealth managers/Financial analysts: Experts in the fields of corporate and personal investment, they are also known as private bankers. Usually working out of banks or investment brokerages, wealth managers focus on a small circle of clients and oversee rather substantial investment portfolios. Branching off, there are planners working as financial analysts. Receiving raw business data, they vet companies for investment potential on behalf of corporate or personal clients.
Insurance agents: Business-minded individuals in this career work with clients to ascertain long-term and short-term insurance needs. Products are custom-tailored to the individual client; even within established insurance policies there are plenty of options to choose from. It takes an expert in the field to dissect advantageous options and put them together in a package for a third party.
Actuaries: Working on behalf of the insurance agency, this planner must analyze risk data and help the company assess realistic premiums to offset likely losses. It is not uncommon for someone employed in this field to also help the insurer make their account balances grow with the help of sound investments.
Degrees, Licenses and Voluntary Designations
Anyone interested in a financial planning career must at least earn a bachelor's degree in accounting, business, finance or a related field. Honing specialized skills by enrolling in financial planning, tax preparation or investment courses is a plus. Planners, who wish to branch out into investment work, must possess product-specific licensures to buy and sell these instruments on behalf of third parties. The planner who goes into insurance sales needs state licenses to do so.
Professionals initially enter the niche of financial advising either with the help of a four-year degree and an entry-level job at an established firm – or they may take the longer road of first becoming a certified public accountant and from there choosing to branch out. Earning a Certified Fund Specialist or a Certified Financial Planner designation is becoming a common means of vetting highly trained and credible experts from others competing in the field.
Careers in financial planning are a lucrative business that will grow ahead of other occupations in the United States. Projected growth for the 10-year period spanning 2008 to 2018 is 30 percent, a good chunk of which has to do with retirement planning. With a median 2008 income of $69,050, it is noteworthy that this figure fails to account for bonuses and commissions.
Looking for more options? Check out the rest of Bright Hub's collection of career guides and profiles.
Sources