Nursing Career Path: Discover the Leadership and Management Opportunities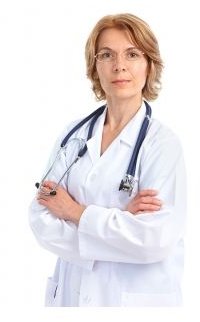 As registered nurses (RNs) add years of experience to their professional background, they can nurture a bright career path. Nursing leadership and management positions are the perfect opportunities for RNs to reach a new milestone in their career.
In the management role, you'll mentor, lead, and manage a team of nurses and perform other duties. For example, if you land work as a Chief Nursing Officer, as a main function, you create and implement the blueprint for excellent patient care. Further, you serve as a catalyst of change to design better processes and procedures. You'll formulate these to derive better outcomes, cost savings, and other benefits.
When you drive your profession along the new career path, nursing leadership and management jobs present you a platter of great benefits. Among these are the ample opportunities to showcase your talent, excellent salary, and cash awards.
Experience: All nursing leadership and management opportunities need someone with excellent professional experience. The number of years of work experience that an executive nursing job needs varies. For instance, a director of nursing job may require as much as seven to ten years of experience. On the other hand, a nurse manager opportunity may require experience of three to five years. Whatever the case, the nursing work track record should be a blend of solid clinical and nursing management skills. Employers may also ask for other credentials. They include a certification, for example, in CPR, nursing administration, or CCRN.
Personal Characteristics: If you wish to become a strong contender for a nursing management position, what traits should you have? The recipe is a mix of strong leadership and management and communication expertise. Add to it your excellent interpersonal skills, and you'll have the concoction for success. Through experience you already have most, if not all, of these skills. If there are areas where you've to bridge the gaps, then education is the answer.
Graduate Education: While some of the top-rung positions in nursing only need a BSN degree, many others require a MSN. It's to your advantage to have higher educational qualifications to gain a lead in the race for a management job. If you plan to go to graduate school after many years of nursing experience, or soon after you earn a BSN, what track should you pursue? Choose a concentration that lays great emphasis on nursing leadership and management education and training.
The graduate nursing programs with the focus on management careers are diverse. Here are some of the options in the MSN program that prepare you for nursing leadership and management positions:
Nursing and Healthcare Administration
Clinical Nurse Leader
Health Systems Administration
Clinical Systems Administrator
Advanced Public Health Nursing
Take courses that range from Healthcare Economics, to Care Management and Outcomes Improvement, to Health Care Finance in the graduate program to carve a clear path to the nurse executive jobs.
Certification: The Certified in Executive Nursing Practice (CENP) and Certified Nurse Manager and Leader (CNML) are among the two credentials that can place you in the league of top candidates to fill the management job slots.
Where to Find Nursing Leadership and Management Opportunities? An excellent, external resource for nurse leaders for jobs, certifications, networking, and other is The American Organization of Nurse Executives (AONE). As a member of AONE, you can exploit its Career Center to find nursing leadership and management positions. Post your resume and or search the AONE job database to explore jobs that have a good fit with your goals and background.
Image Credit: sxc.hu/Kurhan