Introduction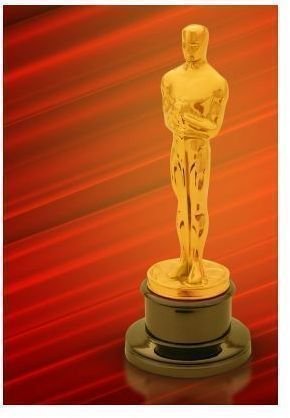 The Newport Beach Film Festival is one of the more prestigious film fests in the United States. Held annually, the film festival is held in Newport Beach, California with an average of 350 films screened to more than 30,000 individuals. The film festival was established in 1999 and has since then screened numerous acclaimed films such as Crash, Just Like the Son, Dusty to Glory, Dogtown, Spellbound, Sexy Beast, and Joint Security Area. The film festival has also screened classics like Sunset Boulevard, French Connection and The Outsiders.
The film festival seeks to bring some of the best modern and classic films from various parts of the globe to the Orange County. The film festival also focuses on screening a wide collection of both independent and studio films. It also promotes innovative and artistic filmmaking from both experienced and up and coming filmmakers.
Awards
The Newport Beach Film Festival hands out both Jury Awards and Audience Awards. The Jury Awards include awards for best feature film, best actor, best actress, best director, best cinematographer, best screenplay, best feature documentary, best short documentary, best animated film, and best short narrative film. On the other hand, Audience Awards include distinctions for US feature, foreign feature, documentary, action sports, family, short film and art film awards.
Submission of Entries
The film festival is a highly competitive one with hundreds of entries sent in annually. Esteemed filmmakers and industry experts form a jury which screens all competition finalists and choose the winners at the end of the film fest.
To be eligible for the Newport film festival, filmmakers should send in entries that have been completed by January 1 of the festival year. Films may be in 35mm, HD cam, and Digibeta formats for feature films, and Digibeta, MiniDV, BetaSP, and DVCam formats for short films. All foreign films should be in English subtitles. Films should not have been broadcasted on various media like cable or satellite television, and the Internet prior to the screening. Entries may be submitted online using the Withoutabox feature on the festival's official website. Entries may also be submitted through mail or courier to the Newport Beach Film Festival, 4540 Campus Drive, Newport Beach, California 92660. Films should be on separate discs. The organizers will not accept compilation discs with multiple titles.
Fees can go as low as $35 for early bird rates and up to $75 for entries passed on the final submission deadline usually set on the last week of January.
Other Reminders
Filmmakers interested in joining the Newport Beach Film Festival should send in two DVD screeners in NTSC formats. Entries should have at least one still from the movie, preferably in color. Press kits as well as digital stills from the movie are also required, with stills at least 300 dpi and 2"x 4" in size. The stills should be shot during the film production. Organizers will not accept posed shots. Stills can be uploaded on Withoutabox.com. Entries should also have a listing of the cast and crew, a synopsis with a 120 word logline.
Photo Courtesy of FreeDigitalPhotos.net