Introduction
There are many video editing applications out there that range from basic to sophisticated. Some are paid while some are free. Each boasts its own unique set of features and strengths. If you are looking for the right video editing software program for your needs, here are reviews to help you out. In this comparison, video editing software are reviewed to determine what makes them unique and ideal for your needs.
Adobe Premiere Pro CS5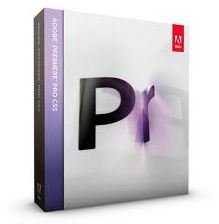 The strength of Adobe Premiere Pro CS5 is its speed and sheer powerful performance. It is designed to offer the fastest and easiest workflow for professional or beginner video editors thanks to its GPU-accelerated AdobeMercury Playback Engine. It is also capable of working with any video format, which means you don't have to do any conversion no matter what file format your original video is in. This gives you a faster start time, in addition to a smoother workflow that does not compromise video quality. If you want professional grade video editing in the fastest way possible, this application can provide you that all important speed.
CyberLink PowerDirector 9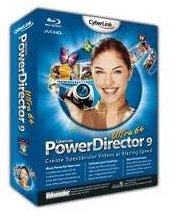 Adobe Premiere may offer speed, but CyberLink PowerDirector offers the same speed and performance plus a lot of special effects. It is a native 64-bit video editor, so if you have a 64-bit machine, you will feel the speed and the power that older 32-bit video editors can't offer. Its user interface is beginner friendly, thanks to its helpful icons and clean layout. A ton of video editing and audio editing tools are available to you in one efficient timeline interface that lets you work on multiple projects at a time in a manageable manner.
Corel VideoStudio Pro X3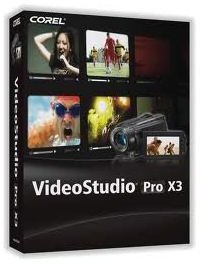 Corel VideoStudio Pro X3 focuses on HD video editing. It offers a wide arrat of video editing tools that are specifically designed to handle HD movies. In addition to this, a lot of studio effects and professionally designed templates are avaialble for you to use. After editing your video, the application offers an easy way for you to publish your video through Blu-ray or DVD, and even through online video sharing sites like YouTube. It even supports exporting your HD videos to any format that is compatible with any of the most popular mobile devices available.
Magix Movie Edit Pro 17 Plus HD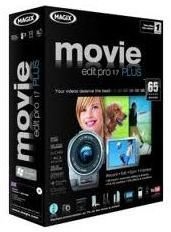 Magix Movie Edit Pro 17 may not be as popular as the video editors on this list, but that is because it concentrates on a more specific field in video editing, which is 2D video editing with a full 3D workflow. This type of environment offers powerful video editing tools that allow you to add special effects, background music and even interactive menus for DVD publishing. It provides professional level performance to regular consumers in an easy to learn user interface.
Roxio Creator 2011 with 3D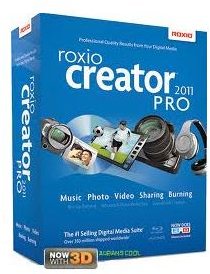 In this comparison, video editing software are examined to determine what makes them special. In the case of Roxio Creator 2011, it is focus on providing the user with the latest popular trends in video editing like 3D effects and easy sharing. It also offers video stabilization technology, audio conversion and tools for backing up all kinds of media to CDs and DVDs. It's a hip video editing software that beginner video editors, especially the young ones, will find comfortable working with.
References:
https://www.adobe.com/products/premiere/whatispremiere/
https://www.cyberlink.com/products/powerdirector/overview_en_US.html
https://www.corel.com/servlet/Satellite/us/en/Product/1175714228541#tabview=tab0
https://www.magix.com/us/movie-edit-pro/
https://www.roxio.com/enu/products/creator/suite/