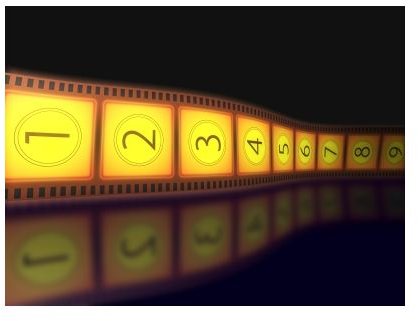 Online video presentations is a great way of sharing your expertise and knowledge to people. If you have enough expertise that are valuable, you can sell your video presentations online. Here are some tips on how to sell online video presentations.
Find Your Target Audience
Your online video presentation would naturally involve you talking about your area of expertise. This is a very specific field of study or topic, so it is quite natural that there is a specific type of audience who would want to see it. Depending on your chosen topic for the online video presentation, you should determine who you target audience is. After you have done this, it would now be easier for you to put your online video presentation in a specific category where your target audience will see it.
Online Tools
You can use online services like Youreeeka or Mybrainshark to distribute you online video presentations. These online services offer other features that help you keep track of how many times your video has been viewed and maximize your viewership. If you don't want to use these services, you can use your own web site to sell your video presentations. This will require more effort from you because you will need to make sure that your videos can't be accessed for free, which means you will have to set up a secure login procedure for your customers on your web site. Whichever way you go, remember that making it easy for your customers to buy your video presentation is your top priority.
What Will Your Audience Gain?
Provide a general description of your video presentation when selling it. Talk about the benefits that your audience will gain after they have watched the video. Do not be specific in mentioning what exactly is in the presentation. Do not mention details and actual facts contained in your presentation. This will effectively make your audience more curious and interested. Just make sure that you are clear about the advantages your video presentation can offer.
Promoting Your Presentation
You can create buzz around your video presentation by providing snippets or previews of it for free. Make sure you provide a few compelling parts that your target audience would find useful and intriguing, but not enough to keep them from purchasing access to your actual video presentation. You can put a teaser of your video presentation on your own web site or you can upload it to free online video hosting sites like YouTube. Make sure that you provide clear and easy to follow instruction on where they can find the actual video presentation, as well as how they can purchase it.
Be Professional and Credible
Remember that knowing how to sell online video presentations is only half the battle. Knowing how to sell yourself is the other half. You need to be credible and professional in creating, distributing and presenting your online video presentations to give your audience the idea that they are getting their money's worth when purchasing your online video presentations.
References
https://www.videokast.com/
https://www.onlinebusinessandmarketingclub.com/?p=2352
https://www.youreeeka.com/
Photo Courtesy of FreeDigitalPhotos.net: Supplied by Salvatore Vuono – https://www.freedigitalphotos.net/images/Movies_Theater_and_C_g202-Pellicola_p21892.html