A Review of The Logo Creator – Is it the Right Choice for You?
Overview of The Logo Creator
About a year ago, I was scouring the Internet looking for a logo creation tool and came across Laughingbird Software's The Logo Creator. The software looked like it was easy to use and capable of doing what I wanted so I decided to give it a try. After a year of use, I can definitely say this is one of the best software purchases I have ever made.
Although the name of the application suggests that it's merely a tool used for creating logos, it's really capable of doing a great deal more. I've used it to splice photographs, create web banners, and test color schemes for web page layouts. The Logo Creator also comes packaged with a large variety of embedded fonts that add a lot of appeal to any graphical design.
Features (5 out of 5)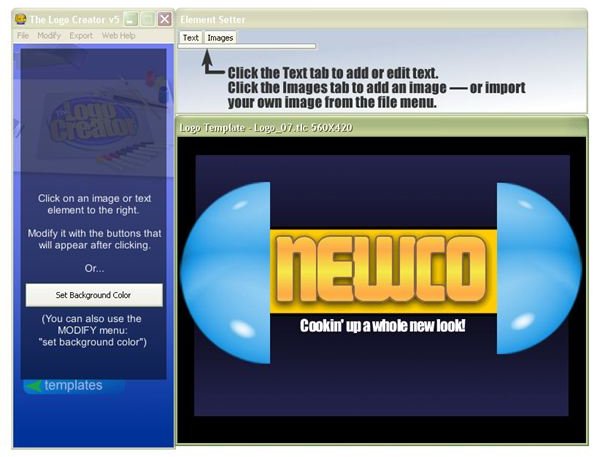 There are several editions of The Logo Creator, each one focusing on a different theme. All editions run on the same engine, however, and the only way they truly differ is by the graphics and predesigned logos that come packaged with the application.
All of the custom logos that come bundled with the software are fully modifiable. You can either use them as is, merely substituting your own text for the text placeholders, or you can completely change the design using only the original layout as a guide.
If you want to start a design from scratch, that option's available, too. Along with each edition's selection of predesigned logos is a collection of images that can be included in any custom design. If you don't like any of these images, you can easily import your own to use instead.
Interface (4 out of 5)
The user interface of The Logo Creator is extremely intuitive. If you find that you are having troubles, though, there are extensive tutorials at the Laughingbird Software website on both the basic usage of the software and more creative endeavors such as using the application to create a web page banner.
Through the active user community, more tutorials are being added all the time to help users realize the full potential of this product.
User Community (5 out of 5)
The Logo Creator has a very active user community that is always sharing tips on new uses found for the application. Even if I'm not looking for anything in particular, I'll sometimes still look through these forums just to see what new tricks people have thought up.
Another great thing about these community forums is that they're frequented by the developers of The Logo Creator. So you can be sure that if you encounter a problem with the software, you'll get an educated and prompt response.
Price (4 out of 5)
Each individual edition of The Logo Creator is currently running at $29.95, and it's well worth the price. While the software may seem like a simple little tool, that simplicity is restricted to the user interface and not the overall capabilities.
In terms of image editing, The Logo Creator is not going to replace Paint Shop Pro or Photoshop, but it is a nice complement to those applications. It's definitely something to consider adding to your desktop publishing arsenal.