Baby Shower Invitation Ideas, Tips and Tricks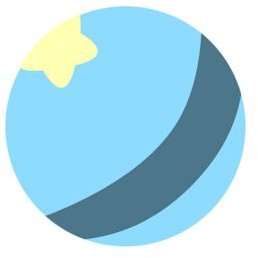 So you've got a baby on the way, and you'd like to invite those you know to come celebrate and have a fun day of games, presents, and prizes as you get ready to welcome your little one. Obviously, you need to include a date, time, and location in the invitation, but after that where do you go? This article will give you some ideas, tips, and tricks to provide fun and well designed baby shower invitations.
Include Puzzles!
On the cover, or even inside of the baby shower invitation, put a word scramble, crossword puzzle, or a word search that is related to babies in some way, shape, or form. This provides a fun activity for people who will be attending the baby shower. Of course, you have to make sure that you actually do provide the information on how and when to get to the party outside of the puzzle. Not sure how to add a puzzle to your card? There are several puzzle generators on the internet that you can use. Here's a few to get you started:
A-to-Z Teacher Stuff: Word Search Generator
Free Math Worksheets: Word Scramble Maker
Armored Penguin: Crossword Puzzle Maker
Scrapbooking Accessories
Decorate your cards with things you find at craft stores, specifically accessories designed for scrapbooking. Now, this isn't necessarily the cheapest thing you could do, but if you do manage to catch the supplies on sale, it's a great way to create extremely adorable cards. Of course, you could always attempt to create your own out of cardstock.
Baby Shower Color Themes
Pastel colors are generally associated with newborns. But what colors do you use, and what on earth could you possibly pair them with? Here's a list of colors that work well for baby shower invitations.
Powder Pink: Light, dusty pinks are generally used when the baby is going to be a girl. This is often themed with tea sets, dollies, and flowers in similar color schemes. Pinks pair well with whites and off whites (ivory, bone, etc etc) when designing color schemes for both the invitations and the party itself.
Baby Blue: Light, bright blues are used when the baby is expected to be a boy. Themed with rubber balls, toy trucks and tools, and stuffed animals drives home the "It's a Boy" theme! Blue also works well with whites and off-whites, but will also pair with pale greens.
Lavender: Lavender is often thought of as a neutral color or slightly feminine color, which works well if you're unsure of the baby's gender (or if you just really like the color purple!) Lavender pairs well with pale greens, yellows, whites and off whites. Good themes for a purple color include flowers, toys, or simple abstract themes.
Mint Green: Another gender-neutral color, mint greens and other pale greens can easily play the role of either masculine or feminine. If you're looking for it to be a little more boyish, go ahead and make it a jungle theme with cute cartoon animals, or froggy themed if you're looking to narrow the theme down even more. Girlish? Simply use the green to make flowers in shades of pink, yellow, and purple pop against it!
Pale/Lemon Drop Yellow: This is what I personally consider the most gender neutral color. Pale yellows will pair easily with almost any other color, and most themes will work easily with it. This also opens up the possibility of a duckling theme which will easily work for both girls or boys!

Baby Shower Card Ideas: Graphics and Images
Decorating the front and then insides of your card is a great idea, but you might not be sure what to choose. Here's a few great ideas:
Stork: Traditional, cute, and simple! The stork is often depicting carrying a baby blanket with an infant wrapped inside. The baby blanket generally indicates the infants color, but if you're unsure, you can easily use the mothers favorite color or something more gender neutral.
Tea Sets, Dolls, and Ribbons: If you're expecting a little girl, using girly graphics is a great way to alert your family and friends to the arrival party of a daughter-to-be.
Rubber Balls, Toy Trucks, Frogs: Expecting a boy? Using classic masculine symbols like rubber balls, toy trucks, tools, and several stuffed animals can let people know the gender of your child as well as get them excited to come to your party!
Baby Bottles, Diapers, Bibs, and Pacifiers: Drive the point home by decorating both the inside and outside of your card with classic baby themed items! These also work great if you're waiting to find out the gender of your child and won't know at the time of the baby shower.
Ducklings: Ducklings are soft, fuzzy, and cute, making them the perfect gender neutral mascot for invitations! After all, what little kid didn't have a ducky toy that they absolutely loved?
Image Credits
Images were created by Amber Neely.