Fan of Dolphins?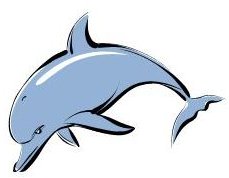 If you have kids, then you know how great coloring pages can be. They can keep your children occupied for long periods of time and it helps develop their art and creative skills. But sometimes your kids can be a bit picky and want to only color certain things. If they like dolphins then they will love the coloring pages that are featured here in this post. All of the websites below have dolphin coloring sheets and are easily printed.
You can also use these great resources as background images or other elements in a variety of more elaborate desktop publishing projects, such as digital scrapbooks and water-themed flyers.
Dolphin – Mankind Celebrating Dolphinkind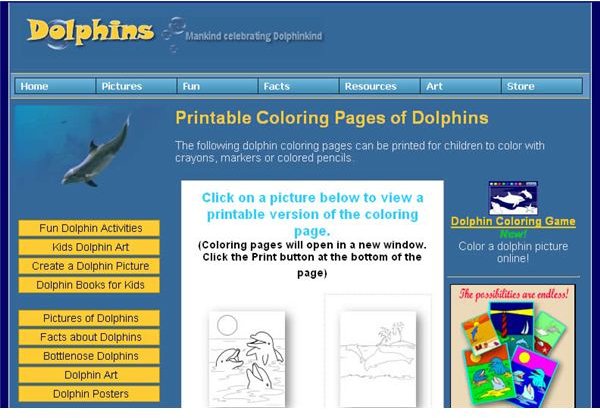 Dolphin – Mankind Celebrating Dolphinkind
This website is a must for dolphin lovers. Not only do they feature about ten dolphin coloring sheets, they also have other information on dolphins. They feature images of dolphins, activities, posters, and art. Although the selection may be limited, you are able to print them without hassle and they are free.
Coloring.ws Dolphin Coloring Pages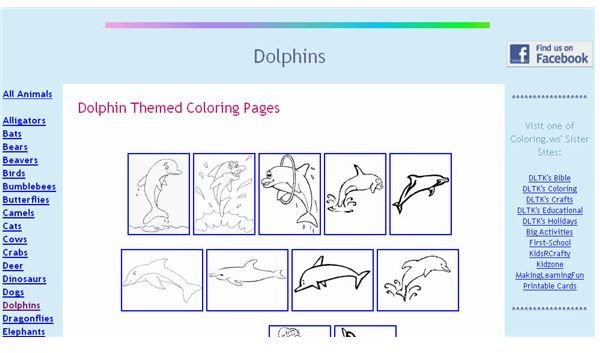 Coloring.ws Dolphin Coloring Pages
This site has 14 images of dophins for coloring. They have instructions on how to print the coloring pages easily and even a print help section on their site in case you can't get it working correctly. They also have activity pages for preschool kids that may have dolphin coloring sections in them. Their content is free and you can print the coloring pages, flash cards, and other activities.
Activity Village Dolphin Coloring Pages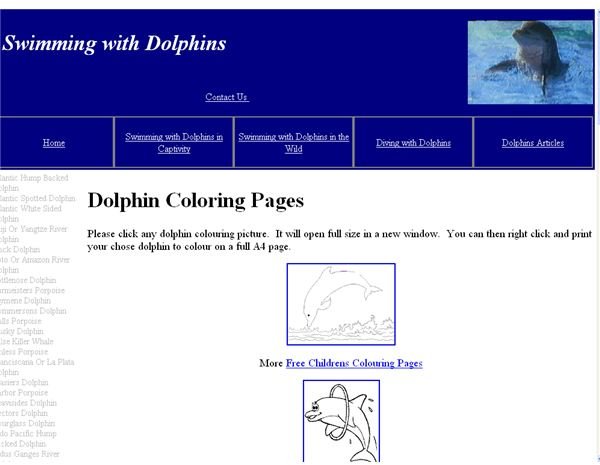 If you want to swim with the dolphins, this site is for you. Not only do they have eight dolphin coloring sheets, they also have loads of other information on dolphins. The main focus of the website is swimming with dolphins and it has much information on the popular marine mammal.
Animal Coloring Pages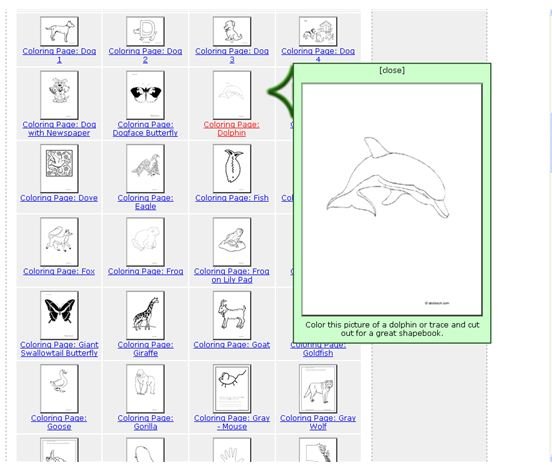 I decided to include this website even though it only has one coloring page that features a dolphin. However, it does have loads of other animal coloring pages and is very easy to navigate. One thing to consider when using this site is they open the coloring page up in a pdf file and not simply an image file. Having the file open in a PDF should not be a problem but you may be required to download Adobe Reader or one of its alternatives to view and print the file.
Dolphin Coloring Pages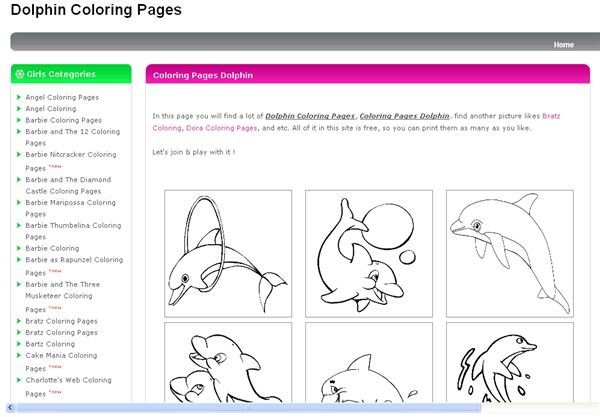 Free coloring pages has twelve dolphin coloring sheets for you to print out and color. All of the images they have are really good and each page contains a convenient print button so you don't need to worry with how your browser formats the coloring page when you use its print function.
Dolphin Coloring Sheets Wrap Up
While all of the websites above feature dolphin coloring pages there are other ways to find them. Using the image search in a search engine can help you locate dolphin coloring pages. You will need to check the copyright on the images to be sure you can use them. All of the links listed above are free and allow you to print and color without any problem.