A school brochure differs from the typical brochure; it's written or created with the intentions of informing, while the majority of brochures take on a sales tone. Although different, the school brochure is much easier to put together. Follow the steps below to get started.
Before Beginning…
Choose a program. There are numerous DTP programs, free and paid, to assist with the creation of a brochure. It doesn't take an expensive desktop publishing program to create the look your desire, but do choose a program that allows you to experiment with page layout. Page layout is important when choosing a format.
Decide on a Format. When learning how to make brochures remember there is no particular format to follow. Brochures can be a single page, bi or tri-fold pamphlet, or a small booklet. Whatever the decision may be, be sure it will display your content and give readers the message intended.
Key Elements…
As stated earlier, a school brochure varies quite a bit from the typical sales brochure. Here are the most important components of a school brochure:
School Photos. When deciding which photo or photos to include with your brochure, don't limit the options to one or even 10 photos. Take plenty of photos from different angles to decide which photo best represents the school.
Tuition. Tuition is optional but some schools feel as if it is a great help to provide this information to students beforehand. Others would prefer to focus more so on the academic programs offered. If listing tuition fees, be sure to specify out-of-state and in-state.
Academic Programs. List the programs and courses of study the school offers. It's convenient and will save time for the school as well as the parent. The last thing any parent wants is to travel to a school, only to find out the desired course of study is unavailable.
Directions. As unbelievable as it may seem, not everyone is familiar with MapQuest or Google Maps. Be sure to include directions from north, south, east, and west using only major interstates and highways.
Campus Map. More than likely, the student and his or her parents have not visited the school campus. A map acts as a guide so newcomers will know where everything is. This map is also beneficial if the student plans to return to the school. Not having a map handy during a school open house can cause chaos.
Contact Information. It is very important to list your contact information, otherwise how will potential students and parents know how to receive more information? Don't forget this element. It is also helpful to list office hours here as well.
Reading a school brochure that answers and provides all information needed can be the deciding factor for a potential student. Certain elements can vary according to the school, but including the elements listed above can guarantee a second look, or even better, a contact from the reader.
Examples…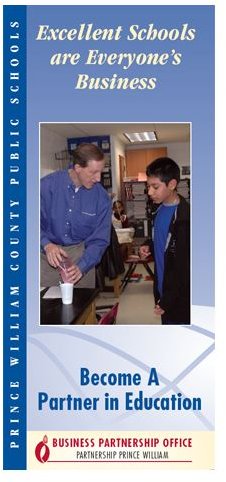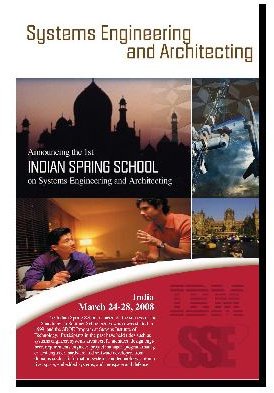 Image Credits: pwcs.edu (tri-fold), www.stevens-tech.edu (bi-fold)