Guide to Choosing and Using Fonts for All Your DTP Projects With Tons of Free Fonts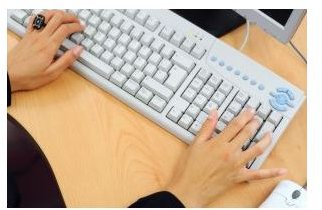 Helpful Hints and Tutorials
Before we jump into listing the fonts (we know you're ready to get started on all those new projects), let's take some time to learn some general information about fonts and how to use them. Using appropriate fonts is important because the font creates the tone for your overall project.
An informal font automatically detracts from a document that is planned for business or professional purposes because of its casualness. Just like with lots of other important life events—first date, first interview, first job—you never get a do-over on first impressions. You'll find it was well worth the few minutes you'll spend now to refresh or update your knowledge base about fonts, dingbats, typefaces and other important facets of taking a DTP project from conception to completion without a hitch.
After all, what's the fun in having tons of funky fonts if you don't know how to use them (or when) in your desktop publishing projects? Here's what you need to know:
19 Wedding Fonts & Design Tips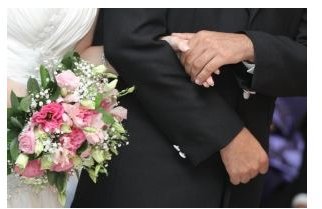 Designing your own wedding invitations, table place cards, and other printables can be just as much fun as designing or shopping for that perfect dress and all the bridal attire to accessorize it. On the other hand, it can be just as stressful and time-consuming if you're not sure where to start, how much time to invest, or when to stop adding lace, beads and other frills (or in this case, fonts).
Fortunately, you can create memorable printables for your perfect day quickly and easily when you use one of these free fonts. To save time, you may want to start by reading the tutorial first and then browsing the font library to make your selection. After all, you have better things to do with your time such as shopping for wedding and bridesmaids' gowns or planning the reception menu or choosing your flowers…
Business Fonts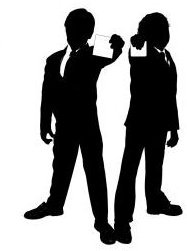 Use this collection to help you choose the most appropriate fonts for all your business communications. Keep in mind that for items you'll use repeatedly such as business cards, stationery and promotional materials, you may want to consider choosing and using the same font for all the related pieces.
By doing this, you'll give those items a coordinated look that helps with your overall branding strategy. Your logo and your font convey just as much information about your company as the actual verbiage that you use on such pieces so it's important to analyze just exactly what your font is "saying" about you and your product or services.
Does your font communicate that you are a serious professional who cares about the small details and is competent and reliable? Or is your printed work a jumbled mix of different fonts and point sizes that looks more like a printer's nightmare than a promotional brochure and tells the customer that your performance will be an equivalent nightmare experience for him or her?
Try these fonts to tell the world what a high-quality professional you really are:
Artistic Fonts
While you probably want to avoid using the fonts in this section for your business related desktop publishing projects (unless you are in the arts, entertainment or public relations business), you'll love having this collection at your fingertips for your personal projects.
The handwriting and calligraphy fonts are also great to use for wedding invitations and printables and keep them in mind when you are working on anniversary or other life event celebrations:
Dingbats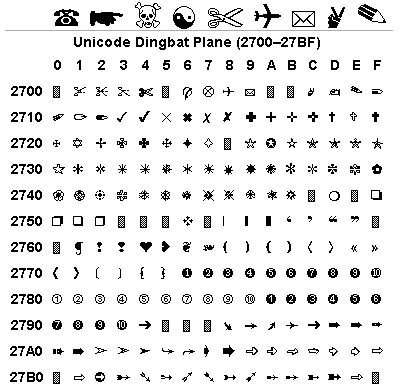 Dingbats turn words into adorable or frightening or unusual characters. Used with discretion and at the appropriate time, they transform a ho-hum piece of publishing into a masterpiece. Used inappropriately, they can wreck your project and drive you to tears. You may want to scroll back to the top and read the explanatory tutorial on dingbats before you go any further.
Use these dingbats at your own risk (we're only kidding, of course):
The great thing about dingbats is you can make them as small as the image on a business card or as big as a billboard image without any loss of quality or resolution. Because they are vector (scalable) graphics rather than raster (pixel) graphics, you have more flexibility with creative design.
Whimsical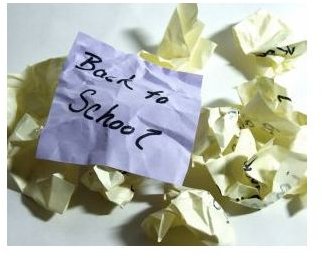 We may have said it before but it bears repeating: What's the use of doing your own design and printing if you can't have fun with it? You'll find that this section is jam-packed with fonts that will let you express that creative side of your desktop publishing muse with complete abandon. While our personal favorite is the science fiction inspired fonts, the wide range of selections here did make it hard to choose just one.
Fortunately, you don't have to limit your pick, and if you bookmark this page, you can come back anytime you need to and choose the best font for whatever project you have in mind. These fonts are great for posters and flyers, newsletters, or greeting cards just to name a few:
Fantastic Fonts for Holidays (Except Halloween)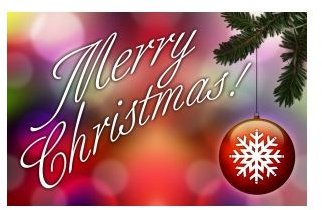 Have fun designing all kinds of holiday printables such as greeting cards, party invitations, menus or even place setting cards with these holiday-themed fonts. For instance, instead of purchasing expensive photo greeting cards to send everyone an updated picture of the kids and family, why not use one of these fonts and some prepurchased stock to create your own?
You'll save time and as a plus, this could turn into a family tradition that you can enjoy each holiday season for years to come:
By the way, if you're a big fan of Halloween (and we are!), don't worry. We haven't forgotten about including some resources for that favorite fall event. Check out the next section for all your ghostly fonts and tips.
17 Spooky Halloween Fonts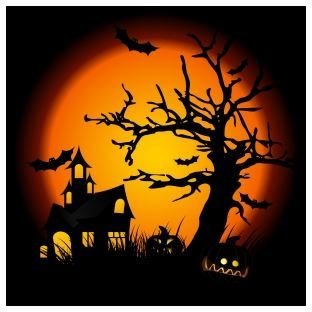 Be the hostess with the mostest when you print up a batch of chilling, thrilling Halloween party invites. If you've never sent any Halloween greeting cards, try some this year for a change.
You may be pleasantly surprised by how much your friends and families enjoy receiving one of these custom designed cards because this is not a holiday where one typically receives a lot of cards (like Easter or Christmas). It's an easy but thoughtful way to reach out to let them know that you are thinking of them, and it's also a good way to add some extra fun to your Halloween if you just happen to be too old to go trick-or-treating anymore.
Here are 17 of our all-time favorite fonts for Halloween and harvest-themed DTP:
22 Free Fonts for Kids
Everyone loves receiving a greeting card or other personalized memento from that special child (or children), and most kids enjoy the creative part of the project. While you may have to help the younger kids prepare and print a project, it's time well spent when you see the look of pride on their faces when they hold the finished product in their tiny hands.
In addition, there are few things that warm the heart more than the smile and look of delight on the face of the recipient. We've provided you with some fun and unusual fonts to get you started on your next memorable moment.
Whether you opt to let the kids go wild with these fonts and create their own printables like calendars, posters or coloring pages or you choose to use them to illustrate your own projects like greeting cards and party menus, you love the way you can express your inner child with these whimsical, care-free fonts.
Party On With Free Fonts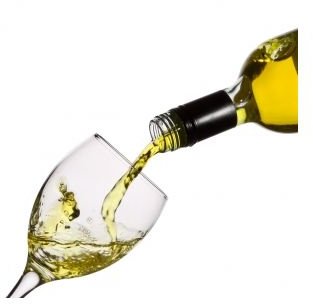 Everybody knows someone who is just a party looking for a place to happen. If you love a good party (or any excuse for a social gathering), you probably also enjoy all the clever things that you can print and publish to make the party even more fun and memorable.
Invitations, personalized menu cards, place cards and even recipe cards for partygoers to take home are all part of the planning and implementation process. You can spend a ton of money buying these or you can fire up your Microsoft Word or Publisher program and create and print what you need on demand. If you're like most, you'll probably opt to do your own and use the cash you save to splurge on gourmet food or beverages for your guests.
However, whether you are throwing an intimate get-together with just a few friends or a beach party for a crowd of the social elite, you want your printed materials to look as professional as possible. Here are some awesome fonts to help you achieve that printed-by-a-pro look:
Foreign Language Fonts
Just for fun, we've included some fonts that are inspired by foreign languages. You can use these to add some international flavor to your other desktop publishing projects, jazz up a blog, email or website, or just play around with them for fun.
These fonts give you access to a full range of options like italics, bold, outline, symbols, accent letters, and in most cases, both lower and uppercase letters. No matter what your project, you might like to experiment with these and see how you like the results.'"
Picking the Appropriate Font for Projects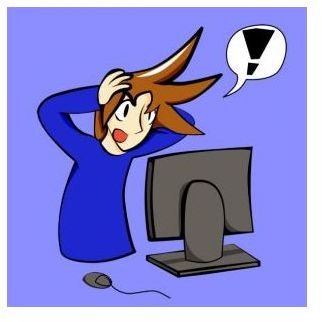 Nothing spoils the look of a project piece like an invitation or greeting card faster than using the wrong font. Even worse, using an inappropriate font could cost you the big deal you have been working on for months or offend someone and damage a relationship. Some fonts are cute and interesting to look at but the finished work is hard to read or decipher.
Here's a wealth of expert information on how to match your fonts with your desktop publishing projects so you get the best results:
Why Don't You Write Us?
While we've made every effort to pull together a resource that will be your go-to guide for everything you could ever want to know about fonts, we may have missed the mark. The only way we'll ever know how successful we are is if our readers let us know.
We want to know what you think. Tell us what you liked, what you hated and what we need to change to make this the ultimate guide to fonts. Is there more information or another tutorial you need? Your feedback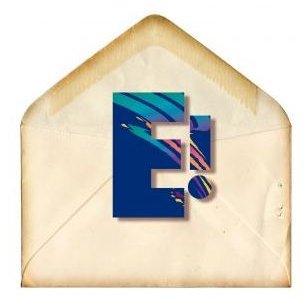 and comments are the best way for us to tweak our product to perfection, so please take a minute to scroll to the comments section and share your thoughts. We're waiting to hear from you.
References