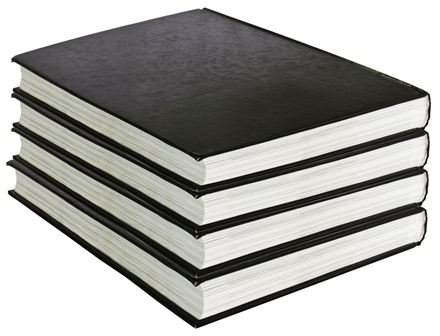 Self publishing is on the rise thanks in large part to the ease with which authors can publish their own books. On USA Today's best seller list from September 9, 2011, three of the top 50 are self published. One of them is even in the top ten. The website Voice of America reported in September 2011 that more self published books are now being released than traditionally published novels. This is really exciting news because authors no longer need to rely on agents and major publishing houses in order for their literary works to reach the general public. They don't have to spend a lot of money, either.
I recently self published my first novel as both an ebook and a printed book. The ebook is available on Amazon.com, BN.com (Barnes & Noble), the Apple iBookstore and many other sites. The printed book is available directly from my printer (Lulu.com) or users can go to my website and pay online using PayPal. Lulu.com offers a $25 option to list the printed book on Amazon, but this is voluntary and I spent the money just to make things easier for my buyers.
Other than that fee and the amount I voluntarily paid a graphic designer friend, I had no other costs incurred with this first-time publishing venture. Whether you are on a strict budget or have no budget at all, there are many ways in which you can publish your own works without spending a thing.
Technical Skills
Self publishing these days requires not just the ability to write and proofread, but also a wide variety of technical skills unless you want to pay huge fees to let others do the work for you. For example, ebooks require special formatting that doesn't jive with the default settings in Microsoft Word, so you have to be prepared to make changes when necessary. Designing for print is a bit easier since sites like Lulu.com provide templates to use, but you still have to know where to place page breaks, indent paragraphs, set up the proper line spacing, which fonts and sizes to use, and so on.
Furthermore, designing a cover requires quite a bit of skill with a graphic editing program such as Adobe Photoshop. You can pay hundreds or even thousands of dollars to have a professional design one for you, or just do it yourself. There are some templates available on various printing sites that let you customize your own covers, or you can create your own from scratch. Doing your own requires a specialized skillset that not everyone will have, but at least the option is there. Just remember that the cover is what will sell your book more than anything else, so if you don't feel up to the task then seek help.
On every site upon which you can publish, you will find clear formatting rules that offer some helpful tips on how to make your document adhere to their standards. Implementing them can be a tedious challenge, especially if you're editing a 100+ page manuscript, but it's all part of the process. What's good about them all is that you can preview your ebook to see how it converts before you place it on sale, so this way you can make tweaks as necessary. I had to upload my own book several times per site until I got all the formatting kinks straightened out.
Publishing Your Ebook
There are absolutely no fees for creating an author account and uploading your book to any of these sites. If and when your book sells, they will send you the commission either by check or direct deposit. You never have to pay anything.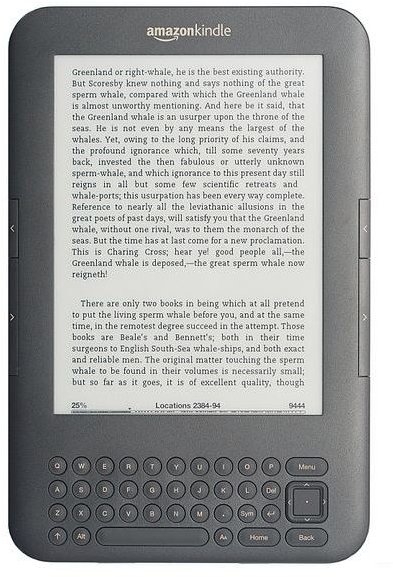 Amazon.com
To list your ebook on Amazon, you need to sign up for an account with Kindle Direct Publishing. If you already have an account with Amazon, you can use the same login information. Once your account has been approved and you provide all the necessary information, including a tax ID number, you can upload your book and cover. It generally takes about two days for the book to be approved, then it will be listed on the site and ready to sell. After that, you can check in for daily sales reports and view your accumulated royalties. As of this writing, Amazon pays 35% commission for ebooks priced less than $2.99, and 70% for ebooks priced $2.99 or more.
BN.com
Barnes & Noble has their own service called PubIt! and it's for creating ebooks to be read on their Nook devices. The process is basically the same as the Kindle one in that you create an account or use your existing BN.com account, then upload your book and cover. They also approve the content and it only takes a couple of days. As of this writing, Barnes & Noble pays 40% commission for ebooks priced less than $2.99, and 65% for ebooks priced $2.99 or more.
Apple iBookStore
Unless you are a Mac owner, the easiest way to get your ebook listed in iTunes for the Apple iBookstore is to go through Smashwords.com. It is an ebook publishing site that is affiliated with many different online publishers, including Apple. You will have to upload your book and cover then wait for it to be approved for the main site. If you wish to get what's called "premium publication" then there is also an approval waiting period. It took about a week for my book to show up in iTunes. Apple pays a 60% commission on sales.
If you use Smashwords, your ebook can also be approved for sale on sites like Sony, Diesel and Kobo. They also support Amazon and Barnes & Noble, but I prefer to manage them individually since the sales figures are updated more often.
Selling Print Copies Online
Ebooks may be all the rage these days, but plenty of people are still buying printed copies of books and this probably won't change for quite a while. As such, you need to be able to offer your potential customers an easy way to buy your book online.
If you go with a printer like Lulu.com, your customers can order directly from them. The only problem is that they are one of those sites that require you to create an account before you can buy anything. This is always a hassle and can turn away potential sales. As an alternative, they have a MarketReach Distribution option that costs $25 to list your book for sale on Amazon. Customers won't be able to get free super saver shipping like they can on other items, but the benefit is that the order is done through Amazon instead of Lulu, and a great many people already have Amazon accounts and are more familiar with that site. For me, the one-time fee paid for itself within the first week.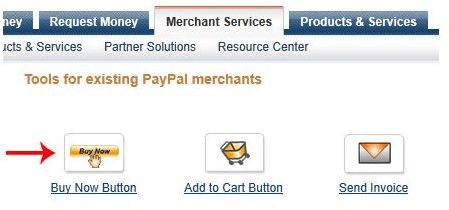 The MarketReach Distrubtion option is just that – an option. If you can attract enough customers to your blog or website, then you could simply make an order form they can print out and mail to you.
Another option is to let PayPal process the payment for you. If you already have an account, log into it and then click on the Merchant Services tab, then click the Buy Now Button and build your own button. You can set the price, shipping, quantity, thank you messages and more. When you're finished, it'll give you a piece of HTML code to paste into your website. Even if you don't have your own web domain, you can post this code on most blog sites, too.
The downside to using PayPal is that they skim a little off each transaction, so you will make less money this way unless you alter the prices.
Direct Sales
As an author, it would be wise to have some copies of your book on hand in case someone wants to buy one directly from you. You may also need some extra copies to send out to your local media outlets for review. This will require you to spend some money up front to order the printed copies, so of course you don't want to buy too many at once or you may be stuck with them. However, this is not entirely necessary. If you or your potential customers are willing to wait a week or so, you can always order from Lulu.com or any other printer and have the book shipped directly to the intended recipient. The only downside is that shipping costs will eat up your profits.
Printers like Lulu.com thankfully offer bulk rate discounts when you place an order. For example, my book normally costs $8.50 per copy printed, plus shipping. However, I get a 15% discount for ordering 30 or more copies, and the shipping is a bulk rate at around $40 for that many books. Because I ordered 30 at once, I was able to get the per-unit costs down to just over $7. That's an extra $1.50 in profit for each copy sold, but the catch is that I have to sell them myself or else they just sit in a box.
What Are You Waiting For?
Publishing a book is definitely an act of bravery. It takes a lot of time and effort and then you open yourself up to criticism and the wilds of the Internet when you post it online. On the plus side, you don't have to spend a thing to become a self-published author. It never hurts to keep a few copies on hand to sell or for promotion, but otherwise those typical barriers to entry set by literary agents and major publishers just don't exist any more. So long as you are comfortable using your credit card and banking information online, then there should be nothing holding you back.
The old saying that you have to "spend money to make money" doesn't have to apply to self publishing.
Looking for more tips and advice? Check out Bright Hub's guide, What You Need to Know About Self Publishing, and find great information on formatting tips, how to design your own book cover and more.
References
Information based on author's personal experience with self publishing.
Image Credit: PayPal screenshot provided by the author.
USA Today – Best Sellers from 9/9/11 – http://abcnews.go.com/Entertainment/wireStory?id=14476983
Amazon Kindle by NotFromUtrecht under CC BY-SA 3.0
VoANews.com, More New Authors Turn to Self-Publishing, http://www.voanews.com/english/news/usa/arts/More-New-Authors-Turn-to-Self-Publishing-129081013.html
Stack of books image: sxc.hu/stoonn