Injecting Your Personality
You may be wondering why you would want to look for a guest book alternative for your wedding, since it means you'll be creating your own wedding keepsake. However, your mother's guest book is on its way out, especially with many couples opting for smaller weddings. There are some really creative ways for you to capture the individuals attending your wedding using great things you create using desktop publishing software! Best of all, you can save money and tie your guest book alternative into the theme of your wedding by using your software and printing out the items to be signed.
1. Photo Collage of the Couple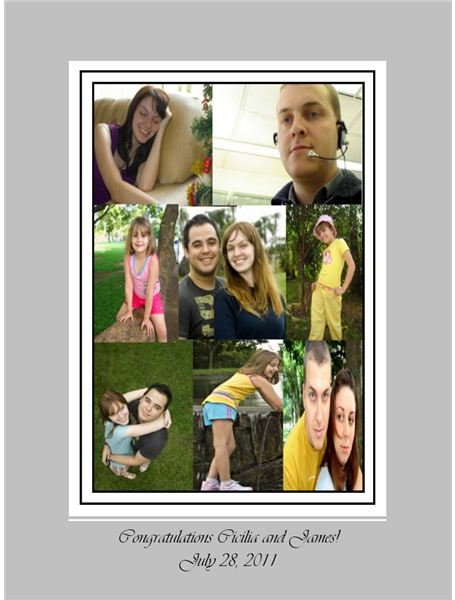 If you have access to the photos, you can put together pictures of the couple and their friends and family members into a collage using your desktop publishing software. Create a collage with a photo of the happy couple in the middle, and ask attendees to provide images where they've had the opportunity to spend time with the couple in the past. When guests arrive at the ceremony or reception they can sign over the picture of themselves. Alternatively, you can purchase a wide mat that has plenty of room for signatures. Have guests sign on the mat.
If you plan on having guests sign on their images in each of the collage photos, you'll want to be sure that you have pens that will allow the signatures to show up on the images – either use gel pens or metallic pens. Otherwise, the signature may not show up.
2. Wedding Wishes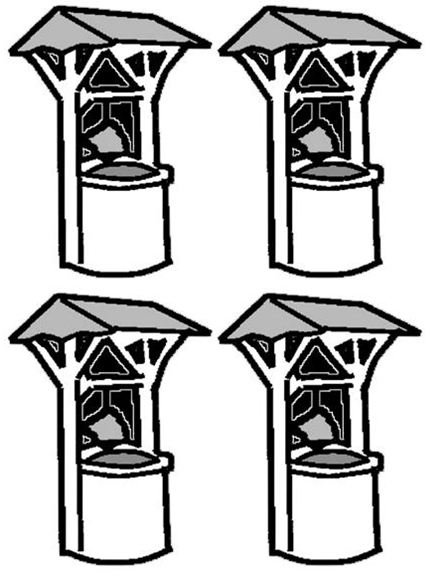 You can create another great replacement for the traditional guest book by designing and printing wishing wells. Wishing wells have commonly been associated with weddings in that some couples set up a wishing well at their gift station at the reception to receive money rather than gifts.
You can design your own wishing wells in a desktop publishing program if you wish, or you can use the wishing well template I have provided you for use in Word. Simply print out the wells and cut them out. If you like, you can print them on lightweight card stock so they retain their shape better.
Later, when putting together your wedding scrapbook, you can include the signed wishing wells on pages with images of the signing guest. At the wedding, you can have guests drop them in your wishing well (if you have one) or you could use a whiteboard and have guests attach them to the whiteboard with a little tape or a magnet.
3. Tree of Wedded Bliss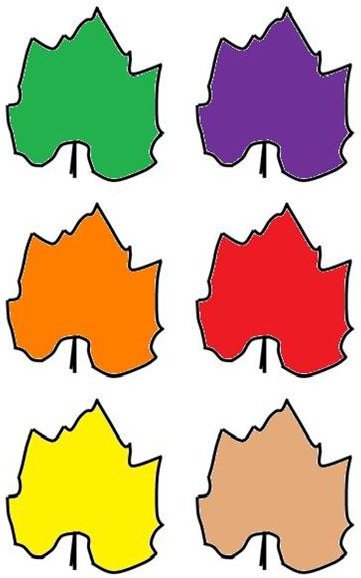 The tree of wedded bliss is a new idea when it comes to your wedding book alternatives. To create such a tree, first you'll want to print out leaves. I've provided a Word 2007 template using Maple leaves in the media gallery, but you can use any leaves that complement the season your wedding is in.
If you use my template, you can fill in the leaves in colors to coordinate with your wedding colors (they are white in the template). Once you've printed the maple leaves out, you can punch a hole in the tip of each leaf and string a ribbon through it. At the wedding, have some twigs in a vase, and your guests can hang each leaf once they have signed their individual leaves.
4. Well-Wishing Cards and a Business Card Album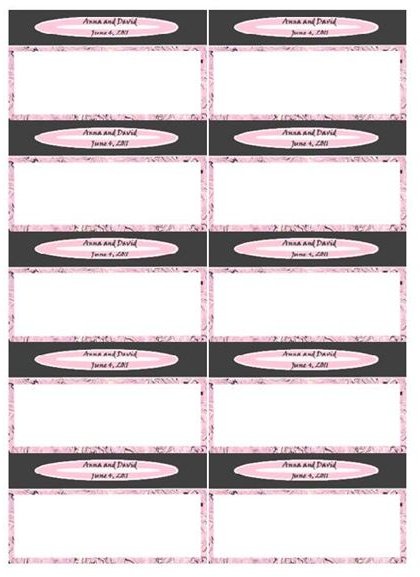 Another wedding guest book alternative involves printing on business cards and having guests sign the cards. Once the cards have been signed, then guests can slide them into a business card holder in order to keep them safe during the celebration.
You can use pre-perforated cards and create your own design in your favorite desktop publishing program, or you can download the template I have provided you in the media gallery. This template is meant to be used on card stock and then trimmed using a paper cutter.After the wedding, you can use the cards in your wedding scrapbook.
Please continue reading on the next page for more great guest book alternatives.
5. Wine Bottle Labels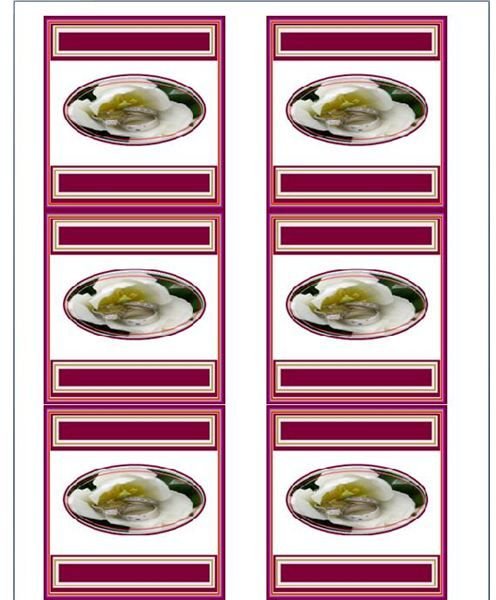 Another fad that's increasing in popularity is having guests sign wine bottle labels. You can either have the labels available and then stick them on bottles, or you can have guests sign the bottles themselves. When thinking about guest book alternatives, don't overlook this novel way to have your guests leave their mark. After the wedding, you can carefully remove the wine labels and place them in a scrapbook with pictures of your guests. Find a customizable wine label template in our media gallery.
6. Fabric Squares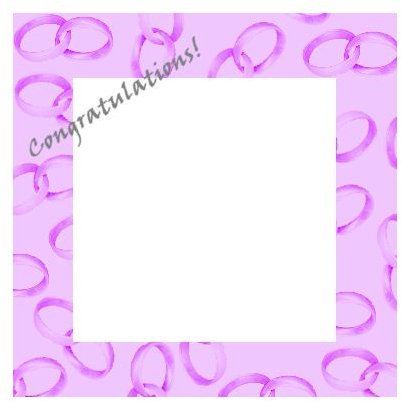 You may not know that you can print on fabric with an ordinary laserjet printer, but you can—and this can make a great guest book alternative. Print on squares of fabric you have custom-designed to match your wedding colors and theme. Guests can use a permanent ink pen to sign each fabric square.
Once you get back from the honeymoon, you can stitch squares together to create a quilt. While I've provided a single template for a fabric square in the media gallery, you can alter the squares so that your quilt will be a mish-mash of fabric squares for a quilt memento.
7. The Sealed Envelope Guest Book
If you don't want everyone to be able to read what has been written to you in your guest book, perhaps you will enjoy this idea. For this guest book alternative, simply design some simple stationery and print it out. Guests can then write their sentiments on the stationery and place it into the envelope. If you wish, you can also create custom envelopes to match the stationery.
I've provided the wedding stationery card to the right in the media gallery. Feel free to download and customize this card. It is sized to fit into standard personal stationery sized envelopes.
8. Wedding Tree Guest Poster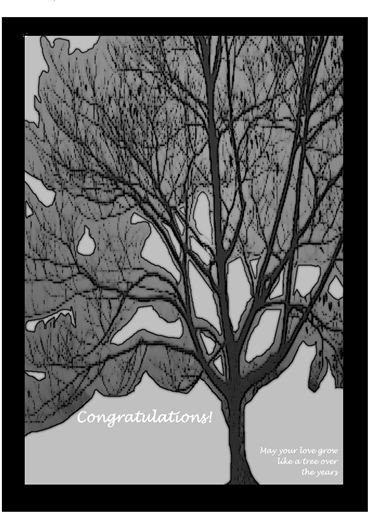 The idea behind the wedding tree guest poster is that guests sign along the branches. Sometimes, you can even provide different colors of ink and have guests make thumb prints on the branches in different colors. This is a neat idea since it not only commemorates the well-wishes of those involved, but it also preserves the memories of those present for your special day.
The image I have created in the media gallery of the love tree can be downloaded and printed onto poster paper or even onto a canvas. Feel free to download it and add the names of the couple and the date. You can either have guests sign around the border or you can have guests sign and give their thumbprints to make leaves on the tree.
9. Wedding Wishes Postcards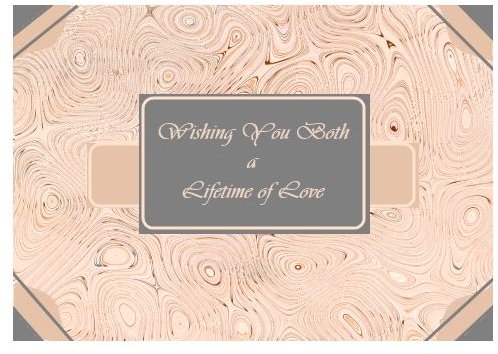 Yet another wedding guest book alternative is the postcard. Postcards are fairly inexpensive, and you can purchase a pack of them at an office supply store to print for your convenience. Design one side with the colors you are using in your wedding and leave the backside blank. Guests can then write their sentiments on the back, draw pictures, etc. You will find a free postcard download in the media gallery for use at your wedding.
10. Wedding Puzzles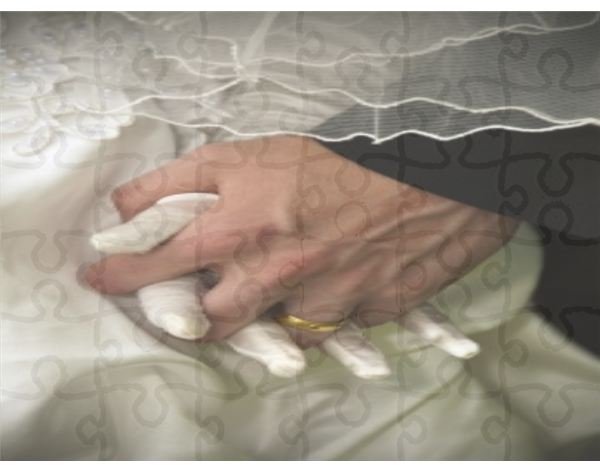 Finally, wedding puzzles can be great fun. On one side of the puzzle, you will have an image—perhaps even a collage of images with your wedding date. On the other side of the puzzle, those who attend your wedding sign their names and their well-wishes. Thus, the couple can have a great amount of fun putting together the puzzle when they get home from the honeymoon.
You can create the collage on your desktop publishing software and either print it out on your home computer or you can submit it to a service such as "Unique Wedding Puzzle Guest Books."
References:
Paint.net
Office.com
Wedding Puzzle Guest Books: https://www.mgcpuzzles.com/mgcpuzzles/occasions/weddings.html
Photo Collage: Collage created by Ronda Roberts Levine using images courtesy of sxc.hu/gallery/mokra
Wine Labels: Image courtesy of sxc.hu/gallery/syposinc
Fabric Squares: Rings courtesy of sxc/hu/gallery/ollysc
Wedding stationary heart tree courtesy of sxc.hu/gallery/fangol
Love Tree image altered from sxc.hu/gallery/shdt
Puzzle overlay courtesy of sxc.hu/gallery/spekulator wedding hands courtesy of sxc.hu/gallery/lcumings