At a Loss for Coming Up with Verses for Sympathy Cards?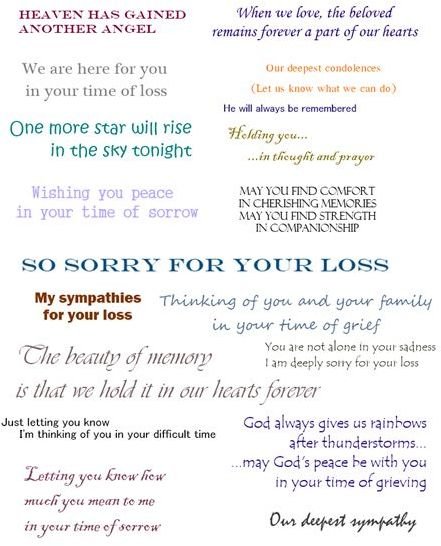 If you find that you're at a loss for creating verses for sympathy cards, you are not alone. One common problem that arises when you are creating your own sympathy cards is determining what to say when it comes to putting text onto the card. In fact, this is a problem many have when creating greeting cards with desktop publishing software. The great thing about sympathy cards is that while often you can get away with a serene image and no cover text, you can also express your condolences in a few words.
The point of the sympathy card is not to ask someone a favor or even cheer someone up, rather the purpose of the card is to express to the recipient that you are thinking of them and that you support them in their time of loss. Writing a good sympathy card verse can be made easier by downloading the collection of sympathy card verses provided you in the media gallery.
Simplicity in Sympathy Card Verses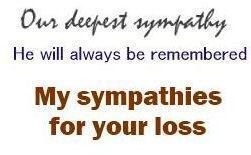 When you're creating a sympathy card, often all you need to do is let the recipient know that you are thinking of him or her in the time of need. In fact, short verses for sympathy cards are especially useful if you do not know the recipient or the individual who passed well enough to say more than a few words, but you want to express that you are thinking of the individual. Short phrases that are appropriate include:
My deepest condolences
So sorry for your loss
My sincere sympathy
He/She will always be remembered
If you wish, you can handwrite further sentiments, or simply sign the card.
Sympathy Card Verses with Religious Undertones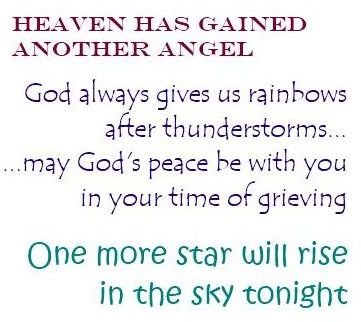 A great many individuals find comfort through religion in difficult times. If the recipient of the card is religious, you may wish to use a verse with religious sentiments. While the expressions of sympathy contained in the collection of sympathy card verses I created are not geared for someone believing in a specific religion, you can find the three pictured to the left there. Other religious sentiments that may be appropriate include:
He/She is with God now
May God's strength guid you through this difficult time
He/She has joined Jesus, He'll watch out for him/her now
God has a plan for everyone, even if we aren't sure of what it is at the time
Verses That Express Your Offer for Assistance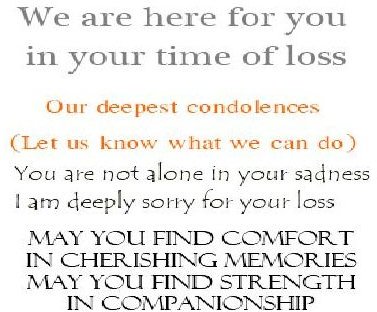 Often times, when someone is grieving, it is difficult for that individual to perform normal everyday tasks. One way to express your condolences is by offering to assist that person in his or her time of need. Sometimes when people grieve they feel completely alone and left behind in their grief. If you are close to that person, you may wish to offer to help – take care of the children, cook meals, clean house, take care of errands etc. – in whatever manner you are able to. Other ways of letting the person know you are able to help include:
In your time of grief, I recognize your need. Let me know what I can do.
I am here for you, let me know how to help
Everyone needs help when they hurt, my arms are open
Longer Verses and Poems for Your Sympathy Cards
I did not include any longer verses or poems, but that doesn't mean you cannot use them when you are creating a sympathy card in your desktop publishing software. If you are creative, you can write your own poem. If you are only creating your sympathy card for personal use, you may wish to use a poem from a website or a Bible verse on your card. Suggestions include:
"The LORD is close to the brokenhearted and saves those who are crushed in spirit." (Psalm 34:18)
"Love here on earth/ Love beyond the grave/ There are no roads/ My love for you can't pave." (T. Sachs)
"Every blade in the field-/ Every leaf in the forest-/ Lays down its life in its season,/ As beautifully as it was taken up. (Thoreau)
You can find many poems and Bible verses for your use as sympathy verses.
Reference
Sympathy Verses https://www.sympathyverses.com
All other content created by the author.