Congratulations!
Today is your day.
You're off to Great Places!
You're off and away!
You have brains in your head.
You have feet in your shoes.
You can steer yourself any direction you choose.
You're on your own. And you know what you know. And YOU are the guy who'll decide where to go.
– Dr Seuss "Oh! The Places You'll Go!"
If you're the proud parent or loved one of a grad and you're planning a big party, you've probably realized that you need to send out invitations. But what if you want to avoid spending a ton of money on card store stock? Don't you fret, because this is easy enough to do with a collection of free printable graduation invitations here from Bright Hub. And what is better than one collection of cards to choose from? How about three collections of cards to choose from? I've hand designed two packs of graduation cards for you, one with pictures, and one that is text only, and I've taken the time to include a third pack of blank inside cards for you to customize as you wish.
Text Only Pack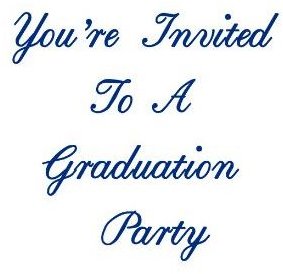 This collection of beautiful, minimalistic printable graduation party invitations make for a fantastic and tasteful way to send out a lot of invitations without eating up too much ink. On the outside of the cards in elegant fonts reads the phrase "You're Invited to a Graduation Party!" These cards come in several different colors, including crimson red, navy blue, black, orange, forest green, plum purple, and gold, so you can find the color – or colors – that best suit your party theme. The inside includes space for the date and time, location, and more in black ink. This is a quarter-fold card template, so be sure to read up on the quarter fold card tutorial!
Download: Text Only Pack
Photo Pack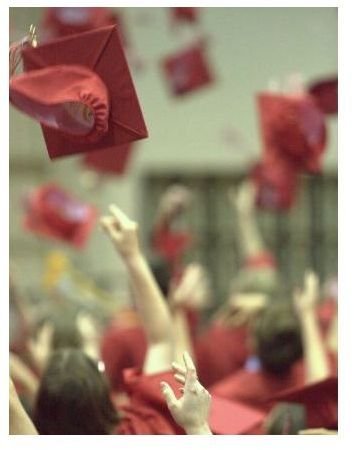 This is a collection of four printable graduation party invitations that feature a full-size photo on the front. These beautiful graduation-themed photographs are an elegant way to invite your loved ones to your grad's party, and include various pictures of graduation caps, the classic symbol of graduation caps. The inside of these cards lists spaces for date, time, location, and all are written in an elegant font in black ink. This is a quarter-fold card template, so be sure to read up on the quarter fold tutorial.
Please note: All the photographs within this card pack are available for free use from flickr. Thanks to the amazing photographers that allowed their works to be used.
Download: Photo Graduation Invitation Pack
Photo, Blank inside
This pack includes the same invitations as the photo pack, but they have a blank inside rather than a place for date, time, etc. This makes them ideal for not only graduation invitations, but also graduation announcements, thank-you cards, and keepsakes. This also allows you to easily customize each of these invitations with your favorite photo editing software such as Photoshop or Gimp. These also use a quarter fold card template.
Download: Photo, Blank Inside Pack
Rules of Use:
All cards within the pack were created by Amber Neely, and are free for use under the creative commons license for personal use.