SP Studio Systems Barn Door - Studio Lighting Camera Equipment Review & Buying Guide
Introduction
Barn Doors are a popular studio lighting tool used to restrict and shape light in a variety of ways. Photographers using shoe mount flash have only recently started acquiring tools that could perform similar functions for their flash units. SP Studio Systems is one company that offers a barn door attachment. While the company's product is designed only to be used with the company's SP72 slave flash, but it can be fitted to many other portable shoe mount strobes (smaller ones only).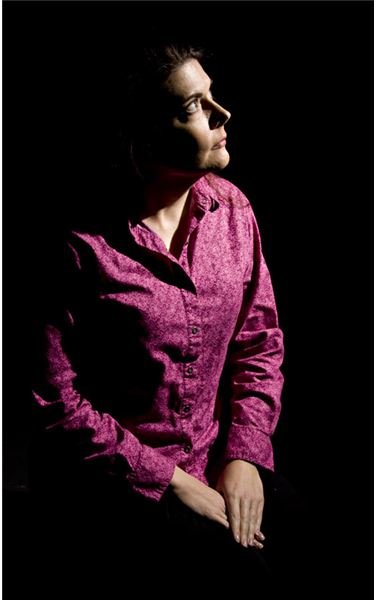 Using the Barn Door
The SP Studio Systems Barn Door fits over the head of a small flash unit and secured via a screw knob which tightens the barn door for a snug fit. Once attached, the four barn doors can be individually adjusted to shape the light in any kind of rectangular pattern. This can be useful for a variety of situations including using a flash unit as a hair light, snoot or strip of light. This ability to narrow the light can be useful for figure studies and other types of photographic lighting. When not in use, the barn doors fold flat against the frame, making it easy to fit the device in a camera bag.
Since this item was not designed or marketed as a universal flash light modifier, it's not fair to evaluate it on its usefulness with non SP products. It just happens that this is an inexpensive light modifier that's decently built and will work with flash units it isn't designed for. Keep that in mind if you're thinking of trying one. You're best off with flash heads that are small to medium at best.
Price to Value (5 out of 5)
At $9.95 the SP Studio Systems Barn Door is an inexpensive and useful light modifier, provided the flash you plan on using it on has a small enough head to accept it. I've tried it on a Canon 420ex flash and it fits just fine. It's a tighter fit on my Sigma EF500 Super, but manageable. It doesn't fit on my Canon 550ex or 580exII.
It's well constructed, particularly for something so inexpensive and is small enough (with the doors collapsed) to fit in a camera bag without taking up much room.