Introduction
There are a number of iconic portraits of famous people from throughout history that just stick in our minds. There's a good chance that a number of those photographs were taken by the master of fine portraiture, Yousuf Karsh. His most famous portrait of a historical figure is that of Winston Churchill, which is also the first photograph that featured the copyright "Karsh of Ottawa", which is now a very familiar piece recognized by many all around the world. Here is a short look at the life of the fine art photography legend.
Early Life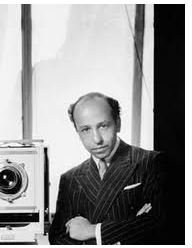 Yousuf Karsh was born in 1908 in Armenia. He spent his early life surviving the Armenian massacres. It was a horrific time to be a young man in the country. Thankfully, he did not have to witness more of it because he was eventually brought to Canada by his uncle, George Nakash, who was a photographer. This led him to seek apprenticeship with John H. Garo, a famous portrait photographer in Boston, and that in turn led him to build his own professional career in photography. In 1932, he settled in Ottawa to kick start his portrait photography career. From there, he built enough momentum to eventually bring him to a point where he became a prominent photographer of famous people such as statesmen and foreign dignitaries.
Winston Churchill
Yousuf Karsh may have photographed a lot of famous people that became iconic not only for his generation, but for the succeeding ones as well, but his most notable portrait of all is that of Britain's Winston Churchill. This portrait of the British leader presented a strong image of wartime leadership and courage. It became the most famous photo of Churchill, reproduced widely all around the world. It is one of the most famous and highly reproduced photos in photography history.
Other Popular Photos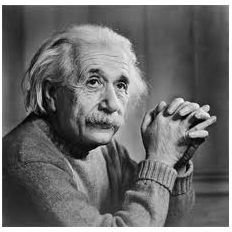 His portrait photo of Winston Churchill was not the only famous work he has done. His portraiture of other personalities such as Joan Miro, Georgia O'Keeffe, Pablo Casals, Ernest Hemingway, Pablo Picasso and Albert Einstein also gave birth to iconic images of those famous people. Yousuf Karsh photography became widely reproduced as well, most of them becoming the archetypal image of the famous subjects in most people's minds.
Going International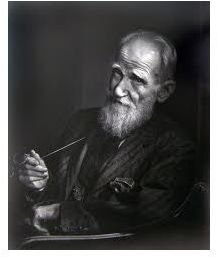 Yousuf Karsh did not limit his photography to famous people visiting Canada or located in the United States. During wartime, he went to London to take portraits of famous personalities including the British royal family, George Bernard Shaw and the Archbishop of Canterbury. He also went to the Vatican, Japan and other countries to continue with his photography. During this sort of world tour, Karsh learned to hone his craft. He started to research more about his subjects before taking photos and he learned how to make any and every place a suitable place to take photographs, effectively turning them into his studio.
Retirement and Death
Yousuf Karsh retired from his photography career in 1997. He spent the rest of his life living in Boston until he passed away in 2002.
References
https://www.karsh.org
https://www.photography.ca/otherartists/karsh.html
https://www.cbc.ca/news/obit/karsh/