Learn What Type of Camera You Need to Shoot Images for Your Online Store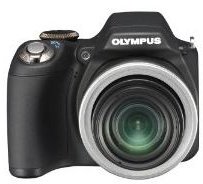 Resolution and Focus
If you own an online store on eBay or another online seller, you want to be able to show off your items in the best light. That means taking great pictures of those items. But, what type of camera do you need to shoot images for you online store? While there is no single answer to this question, there are some things that you should look for when looking to buy a camera for your online photographs.
When looking for a camera to take pictures for your online store, you don't need a camera that has an extremely high resolution. Any digital camera can produce a 640x480 photograph will do. If you plan on printing out these images, you will want a camera that your images to be of higher resolution. But, for a small image to display on your store, that won't be necessary. You can learn more about camera resolution by reading What are Megapixels & How Many Do I Need in a Digital Camera?
You need to buy a camera that gives you the ability to focus in on items. Basically, either a point-and-shoot that has the capacity to focus within four inches of your object. Or, invest in a higher resolution camera with a zoom lens. Your object has details that a potential customer wants to see, and you need to be able to show those highlights off the best.
Auto Focus and Usability
Look for a camera that has great auto focus if you know nothing about cameras. Many cameras auto focus will adjust for light, allowing you to skip playing around with white balance. If you do know something about digital cameras, get a manual camera where you can
adjust the white balance. This will make the colors on your object look better. And, always read your camera's manual if you have any questions.
Finally, get a camera that you're comfortable using. You're going to be using it a lot so you need to get a camera that is easy to use and handle.
Camera Recommendations for Your Online Store
For recommendations on which camera to buy, there are a few that would work well for your online store. Canon and Nikon make reliable and oftentimes fairly inexpensive point and shoot cameras. Canon and Nikons point-and-shoot compact cameras are some of the highest rated on the market. The Canon PowerShot series has a number of decent digital cameras that run from $230 to $600. The Nikon COOLPix series is similar to the Canon PowerShot series. These compact digital cameras run from around $120 to $600.
If you do plan on using your digital camera for regular, printable pictures, then you should probably upgrade to a better digital camera.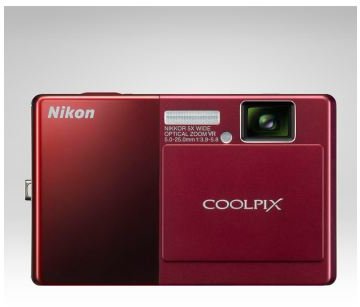 The Olympus SP-590UZ is a 12 megapixel camera that comes with 26x wide angle lens. It also comes with optical stabilization, which means that you won't have to worry about a tripod when taking pictures. For around $400, it has a lot of features and will take amazing pictures for your online store. The 2.7 inch LCD screen will also help you see what your pictures will look like as your taking your pictures.