Equipment Tips
When taking exterior building pictures it is important to have the right equipment in order to produce the best images. It is best to use a tripod that is equipped with a gear head. This will allow you to make minor adjustments that are a crucial aspect of creating detailed and quality images. You will want to use a digital SLR around 10mp or higher. Other equipment for building pictures you will want to use are 12mm lenses, additional flash units, and a hot shoe bubble level to keep things level and proportioned. If you are dealing with mixed lighting situations, use an Expodisc.
Exterior Buildings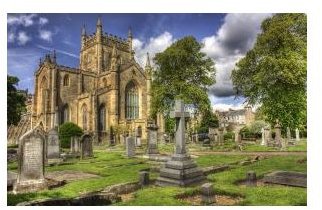 Technical Tips
When taking building pictures, set your ISO at either 400 or 640. If you set the ISO too low the image quality will be altered. If the ISO setting is too high the images look grainy. Use a long shutter speed as well as wide apertures to keep the images looking warm and inviting.
Photography Tips
When you are ready to take the picture, take wide angle shots. This will show the building properly proportioned and capture more details. While taking the image, stand a good distance away from the building so you can easily fit the entire building in the image.
When using a tripod, set the height of the tripod around four and a half feet. You want it to be lower than an average person's eye level. The lower angle makes the image look more professional and not like a vacation photo.
If you are dealing with low lighting and dark areas on the building, it is best to underexpose the image than it is to overexpose it. When photographing buildings, nature will always win lighting complications. There is not much you can do to eliminate the shadows that clouds may cause. It is best to photograph building exteriors in clear weather to reduce unwanted shadows.
Viewpoint Tips
Walk around the entire building to find the best detail and angle for the image. If you see more than one great viewpoint, don't hesitate to shoot from different locations.
References:
"An Introduction to Architectural Photography" By Darren Rowse Digital Photography School
"Architecture Photography Tips" Goldprints
"Professional Architecture Photography Tips" Photoshop Road Map
Photo: "Dunfermline-the old Capital" By Garwee August 5, 2009 stock.xchng