Photography Tips for Photographing Dark Skin Tone and Light Skin Tones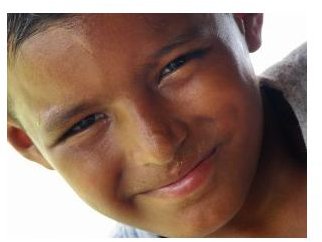 Dark and Light Skin Tones
It is best to use natural or florescent lights. Using cool lights is best when photographing skin tones. This is best because over lighting skin can cause the bad features to be accentuated and the good features to be hidden. If you have difficulty choosing the correct lighting for skin tones, you can always turn the picture to a black and white photograph, which generally hides the skin tone flaws.
Dark Skin Tones
Photographing Dark Skin Tones
When you are photographing dark skin tones, do not have the subject stand in front of a bright light source, such as a window. This will cause shadows to hide the face and make it look distorted. It is best to photograph people with dark skin tones while they stand in front of a blue sky or water. When doing this, use a soft flash to enhance the facial features. You can also use the "back light" feature on the camera. When doing this, make sure you zoom in on the person close enough. You do not want the background to make up a large portion of the photo.
Photographing Light Skin Tones
When photographing light skin tones, especially pale people, turn the flash off. The flash will reflect off the skin and cause it to light up poorly. When using a flash on pale people, the flash will distort the face and hide vital facial features. If the camera has the option, try adjusting the white balance to find the best balance for light skin tones.
Skin Tones
Do not use low resolution settings or the low quality setting on your camera. This will make skin tones look even worse. You do not want to set the resolution too high either. Using the medium setting works the best.
Photo Edit Programs
Even while using these tips, there is still the possibility skin tones can not come out accurate. If this happens, there are many photo editing programs that will allow you to adjust the skin tones to increase the image quality and to get the skin tones as accurate as possible.
References
"Jorge of Santa Rosa 1" By Coloniera2 July 4, 2007 stock.xchng