The Purpose of Medical Photography
Science is a systematic and logical study of the world around us. And key to such a study is proper documentation of our observations, especially in the field of medicine, as improperly recording one's findings could lead to incorrect diagnosis with disastrous consequences for the patient.
A picture speaks a thousand words, and hence, a photograph of a medical condition would do more justice than a verbose description. The person responsible for producing clinical images of patients or of disease conditions is known as a medical photographer. Medical photographers are responsible for producing accurate and objective images that truthfully record injuries, disease and the progress of operations and medical procedures. Medical photography serves three main purposes:
1. Education
2. Publication and documentation
3. Diagnosis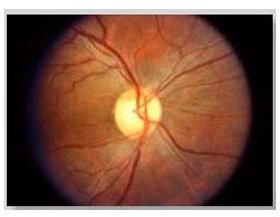 History of Medical Photography
Since olden times, illustrations have been used to describe the human body in medical texts. Open any book of human anatomy, physiology or pharmacology, and it'll be replete with images of body organs in health and disease. These images form the very basis of educating medical practitioners. The first application of photography to medicine appears in 1840, when Alfred Donné of Paris photographed sections of bones, teeth, and red blood cells using an instrument called the microscope-daguerreotype. The first book on medical photography was La Photographie Medicale, published in France in 1893. With improvement in photographic technique, illustrations in medical texts were increasingly replaced with photographs. Soon, doctors began to use photographs to document clinical cases for publication of their findings as well as to aid diagnosis. Today, most hospitals have a full-time medical photographer amongst their staff, whose role is to photograph any medical condition the doctor may require as well as to archive the photos and maintain a searchable database. Such a database, along with patient case history, forms a valuable resource of extremely relevant information.
Skills Required to be a Medical Photographer
1. Should possess a good knowledge of the photographic process and related processes like digital photography, processing slides, special films and even video. Should be able to use various photographic techniques as the case may demand with equal skill, in the real-life settings of a hospital.
2. A reasonable knowledge of medical terminology, and an elementary knowledge of anatomy, physiology, and the manifestations of disease and hospital protocols is necessary. A genuine interest in medicine and science is as equally important as photographic skill.
3. Good computer skills for storage, indexing, retrieval, and distribution of images.
4. Database management skills as a large inventory of images, which are constantly updated, would have to be maintained, archived and linked to patient data.
5. Specialized photography techniques including, but not limited to, infrared imaging, fluorescence imaging, endoscopy, stereo imaging and photomicrography form the domain of the medical photographer.
6. In many hospitals, the medical photographer also manages audiovisual presentations for conferences or publicity events. Hence a knowledge of sound and amplifications systems, as well as projectors and screens, would be helpful.
7. Knowledge of medical ethics, and the laws of confidentiality and copyright, as the photographer would have to deal with information that is highly classified.
Soft Skills
1. The medical photographer should be sensitive to the patient's condition and should respect the dignity of the patient being photographed. He (or she) needs to make the patient comfortable during the exercise, while himself taking care and precautions against possible infections, etc.
2. Work in operation theatres, trauma wards and post-mortem rooms may be stressful for the medical photographer and he has to be prepared to deal with such situations routinely.
3. He should be able to converse well with doctors and understand their 'language'.
Medical Photography Equipment Required
A good film or digital SLR camera is a must, with a range of standard and macro lenses. Lighting equipment, reflectors and a tripod are essential. Apart from these, depending on the hospital needs, specialized equipment like large format cameras, endoscopic cameras, ophthalmic cameras, scanners or photomicroscopes may be required.
Work and Career
Medical photographers find employment in hospitals, medical schools, research labs or pharmaceutical companies. Many such organizations also hire freelancers for part-time work. As their work is directly involved in patient care, it demands far more dedication and sensitivity than other areas of photography. Applicants are required to have formal training in biology or medicine with a vocational or formal training in photography, or formal training in photography with elementary knowledge of human anatomy and physiology. There are specialized courses offered by various universities for a specialized degree in medical photography or medical illustration.
Specializations which Rely Heavily on Medical Photography
1. Dermatology
2. Ophthalmology
3. Surgery/Surgical Oncology
4. Pathology
For more information
Ophthalmic Photographers' Society
Biomedical Photographic Communication, Rochester Institute of Technology
Bio Communications Association
Health Sciences Communications Association
Medical Photography – Introduction, A brief history of medical photography, The medical photographer, Medical photography in practice