Working in photojournalism can be one of the most fun and rewarding careers a person can undertake. This is a perfect job for someone who doesn't want to be cooped up in an office, and it gives a person a chance to see unexpected, interesting and inspiring things all in the name of a good photograph. When someone wants to work as a press photographer, there are a lot of rules and regulations to understand. Once you get your foot in the door, however, it can be rewarding in more ways than almost any other occupation.
Qualities of a Photojournalist
The first thing a press photographer needs to do is be outgoing and have the desire to get out in the world and discover new things. Being a photojournalist is no different than being a regular journalist. A journalist finds news and figures out a way to tell a story through the information made available to them. A press photographer is the same. He needs to find a way to tell a story through his photographs. The job is not just showing up and taking pictures. The job of a photojournalist is to look around and figure out how, even if it is only through one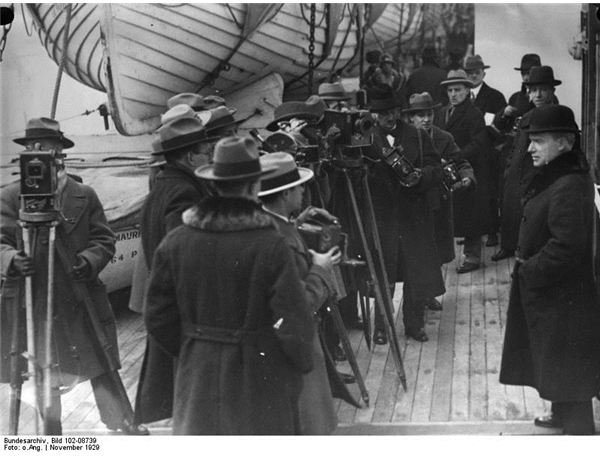 single photograph, to tell the story that the event exhibits.
Of course, a news photographer can't tell a quality story through his photographs if he is not technically proficient with his equipment. This is not a job for the hobbyist. The tools of the trade for a photojournalist are a camera and a computer. The photographer must be a master with these two tools. He also must understand that, when technology updates, he must learn the new techniques and software as well. If you are not willing to keep up with the new technology, the industry will leave you in the dust wondering what happened to your job.
It can't be said enough, but journalistic integrity is paramount to working in the industry. Your work, and you are a result, cannot be taken seriously if you conduct your photojournalism endeavors in unethical ways. For news photographers, this includes image manipulation. Your job as a press photographer is to record what you see and present it how you saw it. Do not make changes, outside of aesthetic design, to make something more dynamic. If you cannot tell a dynamic story through just your photography, this might not be the job for you.
Education
Photographers wishing to work in the news industry do not need to have formal education, but it helps. College training in photojournalism allows an individual to get firsthand experience working for student publications, and allows the individual to learn firsthand at the feet of experienced photographers. The work you do in college can be used to sell yourself to newspapers and magazines while you are attending university and after you graduate. You can also network in school, because the person you worked with on the school paper might be the next editor at your local paper.
It is also possible to attend university to learn about things other than photojournalism. As I mentioned earlier, the job of the press photographer is to learn and discover the world, capturing it on photographs. Majors in history, sociology, political science, international relations and more are wonderful subjects for a photojournalist to study to prepare for the specialized field of press photography.
Of course, college is not the only way to break into the business. You can be self-taught, grabbing a camera when you are young and working until you are a master of your art. However, it is harder to break into the business without any contacts or published work. You can bring your photographs to a newspaper and sell yourself to them, but you must also prove you are a hard worker and can meet deadlines. Without college, you more than likely would have to get your start as a photographer at the bottom of the press pool, and work your way up.
Internships
With the breakdown of print media, there are less jobs available for press photographers. Just like writers, the exodus of print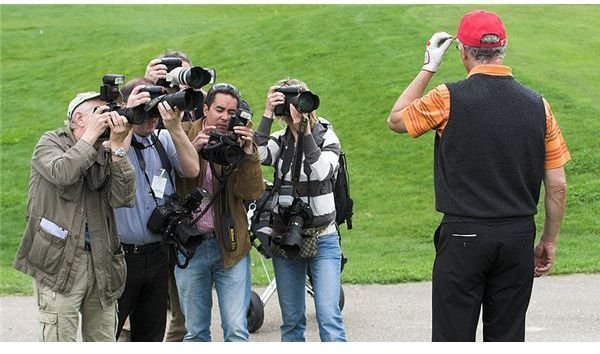 photojournalists has to find a way to make their living online. This is much harder to get into because more and more people are willing to give away their work, making the professionals opportunities smaller every year.
However, there are still opportunities to get your work published in newspapers and magazines by starting out as an unpaid intern. If you are not being paid, struggling publications and online sources may be more willing to take a chance on you. It is when you swing one of these gigs that you can prove your worth and hope to get a paying position with the publication, or build a portfolio to sell yourself to someone else.
Newspapers are the best place to get an internship. They give the same assignments to interns that they give to staff photographers, so you get to do the real work and build your portfolio rather quickly. Once you get enough photos published for the newspaper, sell yourself to a magazine, business or online publication that pays. Also, make sure you keep adding to your portfolio, because in this business you learn as you go.
Getting a job as a press photographer can be a rewarding and exciting career, but it is not as easy as it used to be. Print journalism is dying, and people are willing to give away their work making it hard for professionals to make a living. However, if you perfect your art, understand the concept behind shooting photos for a living, and find a way to break into the business, it can be the ideal job for any shutterbug.
References
Author Personal Experience
Photo 1 from Wikimedia Commons