The Best Voice Recognition Microphone: Reviews & Buying Guide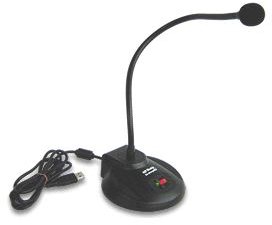 The best voice recognition microphone should provide voice clarity and noise minimization. You have to keep that in mind when picking the right microphone for you. Of course, you also have to consider comfort and style especially if you are getting a headset with a microphone.
Buddy Desktop Gooseneck USB Microphone
This desktop USB microphone is specifically designed for speech recognition applications, which means it offers the ideal features and sound quality you need for your voice recognition tasks. It is a directional microphone so it lets you focus on your voice or any other sound subject for your project. Its flexible goose neck design complements this directional design. It easily plugs into your computer via a USB connection. This means you can easily use it on multiple computers since there is minimal setup time involved. You can buy it for $169.95.
Dictaphone PowerMic II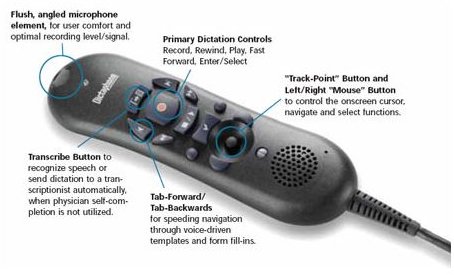 This is a professional grade microphone that is ideal for use with speech recognition software. It has a design that makes recording and acquiring voices convenient and easy thanks to its easy controls and intuitive one-hand navigation layout. It goes well with the Dragon NaturallySpeaking Medical device. Using this microphone with that device gives you another layer of control thanks to the built-in hot keys support in the NaturallySpeaking device. It easily plugs into your computer via USB connection without the need for installing drivers. You can get it for $399.
VXI TalkPro Xpress Headset

This headset with a microphone features noise cancelling technology that makes it perfect for voice recognition tasks. It is ideal for use in relatively noisy environments like classrooms or crowded office spaces. It is a lightweight headset that is very sturdy. You don't have to worry about dropping it or handling it in a rough way because of this rugged design. You can purchase it from eMicrophones.com for $44.95.
Andrea Electronics NC-181VM USB PC Headset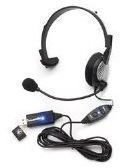 This is a high fidelity headset that easily plugs in to your computer via USB connection. I features noise cancellation technology, a windsock that prevents breath popping noises and a pro-flex wiore microphone boom that allows you to place the microphone in a position that is most comfortable for you. Since it is a headset, it does not just give you an excellent experience in voice recognition tasks, it also gives you CD quality sounds with deep base thanks to its 40mm speaker. It also has ear cushions so it is quite comfortable to wear too. You can buy it from Amazon.com for $40.30.
Plantronics CS70N Noise Canceling Wireless Headset System

If you do not want wires cluttering up your desk or your workspace, this wireless headset can do wonders for you and your voice recognition tasks. It features noise cancellation technology while providing voice clarity. Comfort and style are also features of this headset thanks to its sleek look and cushioned design. It is ideal not just for speech recognition tasks but also other applications that involve headsets. You can buy it for $239.95.
Conclusion
These five microphone devices are great choices for the best voice recognition microphone. They feature different designs and comfort levels, but they all offer ideal sets of features for voice recognition tasks.
References and Image Credits
Ulva, https://www.ulva.com/Online-Store/Microphones-Headsets/buddy-gooseneck-desktop.htm
Speechrecsolutions, https://www.speechrecsolutions.com/microphones_dictaphone.html
Emicrophones, https://www.emicrophones.com/p-1047-vxi-talkpro-xpress-headset.aspx
Amazon.com, https://www.amazon.com/Andrea-Electronics-NC-181VM-USB-Headset/dp/B003VW20A2
Headsetplus, https://headsetplus.com/product556/product_info.html