Top Five Drum Machines: Reviews & Buying Guide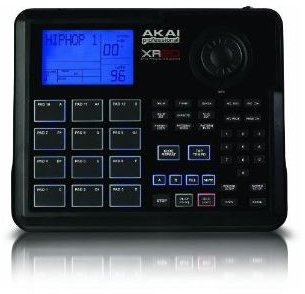 These machines are easy, compact and lightweight musical instruments that let you produce drum beats, patterns and sounds. Beginners and professionals alike use these machines to produce loops that they can use later for song production.
Akai XR20 Drum Machine
This drum machine features pads that are backlit, bright and glowing, following the beats and making it look cool and fun to use. It includes 99 presets, 99 user patterns and over 700 built-in sounds. A microphone input is also included, as well as a headphone output. Using it gives the user a realistic feel with some expressive user experience thanks to its drum roll and note repeat features. It is very compact so you can take it and use it anywhere, making music production more efficient and convenient. You can buy it from Amazon.com for $289.
Boss Dr. Rhythm DR-880 Rhythm Machine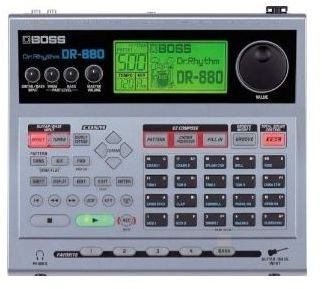 This drum machine is designed for innovative and easy programming, letting users easily compose tracks and drum beats. It offers 40 bass sounds that come with COSM bass-amp models. It also includes multi-effects COSM amp models, not to mention input for guitars. It is ideal for producing rhythms that you can use for music production that is enhanced and made easy by different sounds like bass, drum and percussion sounds. Groove and triplet feels can easily be applied via the Groove Modify feature. You can buy it for $399.
Zoom RT223 Rhythm Trak Drum Machine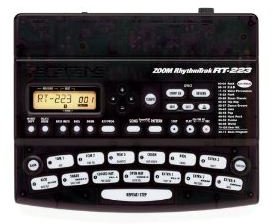 Featuring 511 rhythm patterns, 12 bass programs, 127 user programmable drum kits and comp EQ and reverb effects, this drum machine lets you produce rhythms and drum beats easily. Its compact and lightweight design even lets you do it anywhere you go. Its easy to use design is enhanced more by its touch-sensitive pads that make sounds input tasks easier and more comfortable. Song creation is also faster thanks to its FAST method feature that combines different patterns to produce quality sounding songs. You can buy it online for $309.99.
Alesis SR18 Drum machine with Effects Engine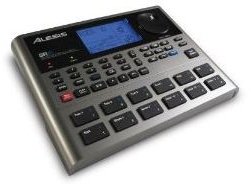 This drum machine is designed for professional quality sounds buy it is easy enough to use even for beginners. It has a wide range of features like Dynamic Articulation and controls for Reverb, Compression and EQ. It has 12 velocity sensitive pads, drum roll function, 2 footswitch jacks, input and output for MIDI and outputs for headphone, aux and Stereo main. It includes more than 500 drum and percussion sounds, plus 50 bass sounds. The Random Sample feature lets you use samples in different ways, giving you a constantly changing creative set of tools. You can purchase it online for $399.
Alesis SR16 Drum Machine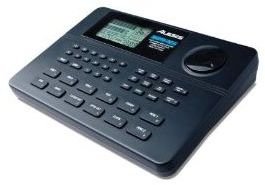 This is more or less a lot like its bigger brother, the Alesis SR18, but with a lower price tag. You can still get the same kind of variation in terms of sounds and creative workflow. It is a compact and lightweight drum machine that lets you easily create music using a range of features and tools that include 50 preset patterns and 233 sounds that you can assign to any of the pads. You can buy it for $149.
Conclusion
These drum machines are designed to be easy and comfortable to use in any environment. Their compact design lets you take them anywhere while their feature lets you play around and exercise your creativity.
References and Image Credits
https://www.amazon.com/Akai-XR20-Drum-Machine/dp/B0018LUAZ0/
https://www.amazon.com/Boss-Dr-Rhythm-DR-880-Machine/dp/B000EFOUJ8/
https://www.amazon.com/Zoom-RT223-Rhythm-Trak-Machine/dp/B000P3WE60/
https://www.amazon.com/Alesis-SR18-Machine-Effects-Engine/dp/B0017Y2TAC/
https://www.amazon.com/Alesis-SR16-Drum-Machine/dp/B0002CZYW0/