What is the Best Ribbon Mic for Live Vocals?

Finding the right ribbon mic for live vocals can be a daunting task because ribbon microphones are not really designed for live performances because of their vulnerability to feedback. However, recent ribbon mic designs have taken on this issue to provide that vintage sound that performers love in live settings and not just in recording studios.
Beyerdynamic M 160
This is a hypercardioid ribbon microphone that includes a double ribbon transducer. This design makes this microphone very versatile. It can capture all kinds of sounds from all kinds of instruments, including hard-to-record acoustic stringed ones, with great clarity and quality. It prevents glare with its small black chromium-plated design, making it ideal for recording sessions for films and TV shows. Its double ribbon design also makes it possible for you to produce clear and well defined sounds during live performances. You can buy it online from Sweetwater for $699.
Beyerdynamic TG V90r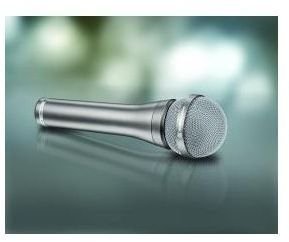 This is another ribbon microphone from Beyerdynamic at it shows everybody why the manufacturer is one of the best producers of ribbon microphones in the world. This particular microphone from Beyerdynamic's line of ribbon microphones provides clear, smooth and natural sounds whether it is used in recording sessions or live performances. Its cardioid polar pattern gives it high output levels and a clear unobtrusive sound. It also has a high feedback rejection capability that makes it perfect for live stage performances, an environment that is notorious for giving off nasty feedback. It is also designed to withstand rigged and constant use, so people who are always on stage like musicians and singers on tour will find this ribbon mic an extremely helpful tool in their performances. You can buy it from Beyerdynamic for $574.27.
Shure KSM313 Dial-Voice Ribbon Microphone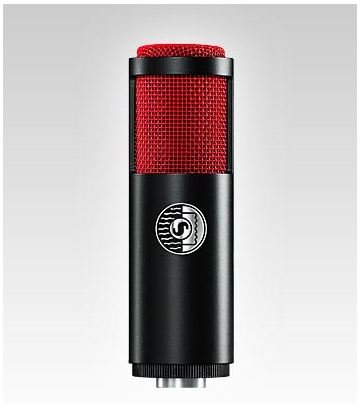 This ribbon microphone includes Roswellite Ribbon technology which means its ribbon design can withstand even the most extreme conditions. Having dual-voice capabilities, this microphone is versatile enough to handle all kinds of sounds from discrete vocals to loud amplified instrumentals. Its rugged design also makes it perfect for life on tour. Musicians who want clear and smooth live performance sounds can rely on this resilient microphone to deliver quality sounds no matter how hard and often it is used. You can buy it from Amazon.com for $1,295.
Nady RSM-4 Unique Style Ribbon Microphone for Vocals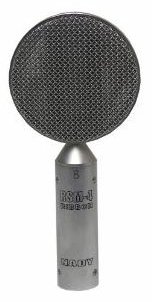 Not only is this ribbon microphone capable of giving you a vintage sound, it is also very versatile. This versatility comes with its ability to be placed an various positions to produce different audio reproduction effects and quality. It is ideal for both recording and live performances. Its classic look and feel is not just pretty, it is also very tough. This toughness extends to its shockmount which is designed to withstand constant use in rugged environments. You can get it for $77.90.
Fat Head II Live Short Ribbon Microphone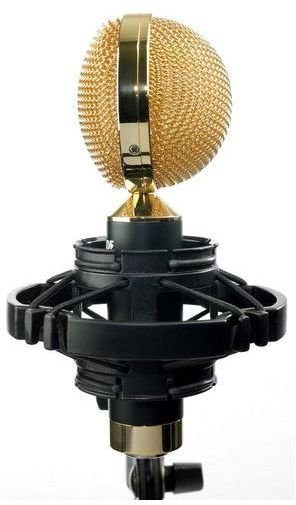 This hand-tuned ribbon microphone features a true figure design with the corrugated aluminum membrane positioned in the center. This ensures a balanced audio output on both sides of the ribbon. It is capable of capturing smooth and clear sounds from even the most difficult sounds sources like stringed instruments and vocals. It is ideal for both recording and live performances. You can buy it online from Cascade Microphones for $225.
Conclusion
You will find that these five products will provide you great options if you are looking for a ribbon mic for live vocals. They are all capable of producing smooth and clear sounds in live settings while still being great tools inside the audio recording studio.
References and Image Credits
Sweetwater Store, https://www.sweetwater.com/store/detail/M160/
Beyer Dynamic, https://asia-pacific-india.beyerdynamic.com/shop/mp/microphones/vocals-and-instruments/stage-vocals/wired-microphones/tg-v90r.html
Shure, https://www.shure.com/americas/products/microphones/ksm/ksm313-dual-voice-ribbon-microphone
Amazon.com, https://www.amazon.com/Nady-RSM-4-Unique-Ribbon-Microphone/dp/B000R4LQ70
Cascade Microphones, https://www.cascademicrophones.com/cascade_FAT_HEADII_Live.html