Sennheiser Microphone: Top Microphone Recommendations for Studio Recording

Among the best in the world, Sennheiser has many microphones in its line, as well as other audio equipment products. Here are five of the best Sennheiser microphone products that are ideal for recording in a studio.
Sennheiser e614
This condenser microphone is designed for instrument recordings, specifically drum set recordings. It may be focused on recording drum sounds, but it is also capable of recording sounds from other instruments. It offers high SPL handling, an extended frequency response, a fast transient response and a compact size that is perfect for hanging over drum sets. With medium sensitivity, this microphone makes sure that there is a reduced bleed from other types of instruments while recording. Its tough design and great acoustic capability, this microphone is not just ideal for studio recording, but it is also great for home recording. You can buy it from Amazon.com for $219.95.
Sennheiser MKH 50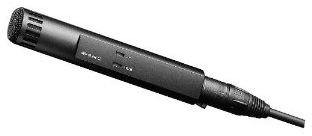 This pressure gradient microphone features a super cardioid pick-up pattern with high rejection of lateral sounds. It is capable of having a constant directivity over the entire frequency range and a high rejection of lateral sounds. It has switchable pre-attenuation and roll off filter, giving it the ability to compensate for proximity effects within a distance of about 0.5 m. Its high sensitivity makes it a very capable of recording sounds from instruments to vocals. You can buy it for $1,199.95.
Sennheiser MKH 800 TWIN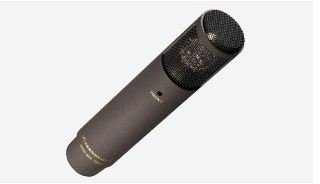 With a dual capsule featuring two cardioid pick-up patterns, this universal studio condenser microphone is capable of offering two channels at the microphone output. Users can use this feature to adjust the microphone's pick-up patterns remotely. It also allows for a wide range of stereo and surround mixes. Its high sensitivity capability makes it capable of fighting off interference, resulting in a cleaner and a more crisp sound whether the sound source is vocals or instruments. This superb sounds quality combined with its remote adjustability make this microphone a very versatile universal microphone. You can buy it from Sennheiser USA for $5,450.
Sennheiser MKH 8040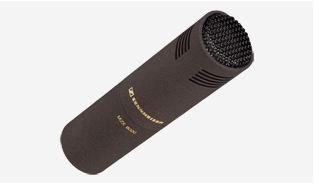 This microphone is designed for general recording use in rooms with plenty of interference or with poor acoustics. It is capable of reducing pick-up inside a reverberant room, making it perfect for home recording. It has a modular design that features a non-reflective coating, a symmetrical transducer with two back plates and a cardioid pick-up pattern. Its directional pattern accuracy makes it ideal for surround recordings and spot microphone purposes. You can buy this condenser microphone for $2,040.
Sennheiser e 914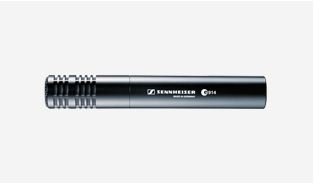 This microphone is designed for recording sounds from instruments such as guitars, pianos, percussions, cymbals and entire orchestras. It captures clear and crisp sound from these sources and delivers great sound thanks to its high sound pressure handling capability. If you need a microphone to enhance the sounds of your instruments, this condenser microphone is a great choice. You can buy it for $598.
Conclusion
These five Sennheiser microphones feature the capability for recording quality sounds in different situations and settings. While they feature different designs and features, they all focus on delivering clear and crisp sounds.
References and Image Credits
Amazon.com, https://www.amazon.com/Sennheiser-e614-Supercardioid-Condenser-Mic/dp/B0002GYVZW/ref=sr_1_1?ie=UTF8&s=electronics&qid=1303132704&sr=8-1
Amazon.com, https://www.amazon.com/Sennheiser-Supercardioid-Condenser-Microphone-Windscreen/dp/B003CLW5X4/ref=sr_1_1?ie=UTF8&s=electronics&qid=1303132820&sr=1-1
Senheiser USA, https://www.sennheiserusa.com/professional-condenser-stereo-microphone-recording-stereo-surround-sound-mics-mkh-800-series_502083
Senheiser USA, https://www.sennheiserusa.com/professional-directional-condenser-microphone-mics-mkh-8000_500966
Senheiser USA, https://www.sennheiserusa.com/professional_wired-microphones_studio-recording-condenser-microphone-instrument-microphone_evolution-900_500206