What is MeeGo?
MeeGo is a Linux-based operating system that is designed to be compatible with a range of different devices and various hardware architectures. These various devices include desktop computers, laptop computers, netbooks, smartphones, mediaphones, tablets, TV sets with online capability and entertainment systems both in households and in vehicles. It uses open source development best practices and is the result of combining existing technologies and ideas from Nokia's Maemo and Intel's Moblin.
The MeeGo open source project will be hosted and managed by the Linux Foundation. Several device manufacturers, semiconductor companies, software developers, software vendors and network operators are expected to adopt this open source platform.
What can MeeGo do?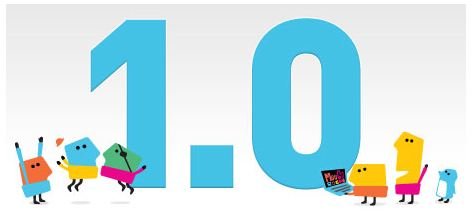 MeeGo is designed to be as open as possible. This means developers from both Maemo and Moblin communities can continue playing around with MeeGo's code to develop new software and improve upon already existing applications. Developers who have not been a part of either community will also find it easy and simple to adapt to the software infrastructure of this open source project. The main goal for MeeGo is to let existing applications on particular devices be ported to other devices that were previously incompatible to said applications. Developers also hope to create new software that will run on all devices that support MeeGo.
MeeGo offers users, software developers and device manufacturers a single platform where new possibilities for fresh ideas and innovative experiences can be met. Being a platform mostly for mobile devices, MeeGo also aims to give users a rich experience in communications, multimedia playback and productivity wherever they go. Industry experts consider this the beginning of a unified experience for users across the world.
MeeGo offers several features and technologies that include rich computational technology, graphically oriented applications, connected services development, support for Internet standards, a user interface that is flexible, powerful and easy to use, open source code and development environment, broad compatibility with a wide range of devices and the flexibility to handle future additional features and device integration.
Who Can Participate in the Project?
All developers are welcome to contribute to the project. The open source platform already has a thriving ecosystem of developers based on the developer communities of Maemo and Moblin. They are definitely open to the idea of more developers joining the revolutionary project. Interested developers are encouraged to join the MeeGo workgroup. Developers who join the Linux Foundation will also get the chance to work on MeeGo more closely.
When Will We See It?
MeeGo v1.0 is already available for netbooks with more releases for other devices expected to come within the next few months. Devices that will support this platform are expected to be available later this year, 2010.
This initial release of MeeGo is supported by Intel Atom-based netbooks and in-vehicle devices, and the ARM-based Nokia N900. This release includes several features like modern 2D and 3D graphics, voice communication and data transmission connectivity, Universal Plug and Play, media frameworks and for the default file system, BTRFS.
You can find out more at the MeeGo website.