Worth Mentioning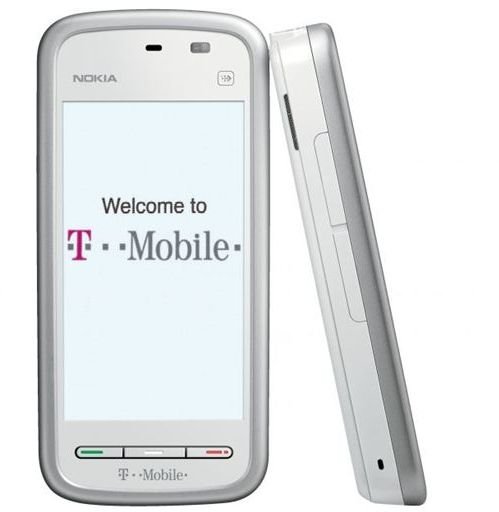 The most obvious point of call when you're wondering how to find apps on the Nokia Nuron would be through Nokia's Ovi Store. This may not be quite as simple as it sounds. Depending on the mobile service provider this can prove to be a challenge.
Getting applications over the air may be hindered by the fact that your carrier may be routing traffic through a proxy or have other configurations that may hinder your connection to the Ovi Store. One such case is with T-Mobile customers in the USA, where you will have to reset your Access Points in some cases. The details can be found in the carrier's support information. In general the world over, you will need a data plan to access any download service over the air as the Nokia Nuron does not have Wi-Fi.
T-Mobile Web2Go
Apart from Nokia's Ovi Store, T-Mobile customers in the US can get applications through T-Mobile's web2go. Through web2go you can access the mobile StoreFront to download applications and games. To access this service you need to have signed up for a data plan with them, and you will then be able to purchase and download applications using your account on your phone.
Alternate Websites for finding Mobile Applications
There are several other sources of free and paid mobile applications all over the Internet, however, there are only a few that are worth mentioning. These websites do not download the applications directly to your mobile phone exclusively. They offer alternatives where you can download your favorite mobile applications to your computer then use the USB cable, Bluetooth or any other available method to transfer the installation files to your mobile phone where you can launch and install the application.
Mobile9
Mobile9.com is an online mobile resource where you can share and find all the applications you need. This website hosts primarily free applications. Using your computer you can visit Mobile9.com and use the form provided to enter the model of your phone. In this case it would be Nokia 5230.
The website will then display the mobile applications that are compatible with the Nokia Nuron. From here you can browse and select the applications you would like to download as you follow all the instructions and steps presented to you.
GetJar
Another similar, and probably the best known, independent mobile applications download website is GetJar.com. This website hosts a large number of free applications for you to find. Just like Mobile9.com, GetJar.com starts you off by providing you with an interface to set the phone model as Nokia 5230. Once that is done you will be able to search the extensive database of mobile applications that are primarily made available for free download to your computer. As above you can use the connector cables to copy the installation files from your computer to your Nokia Nuron.
Cnet
Cnet.com, popularly known for its software downloads service, is another place where you can get a host of mobile applications in the dedicated mobile applications section. Just like the previous websites, Cnet.com requires that you first select the Nokia 5230 from the available list before presenting you with compatible applications. Once you find the desired application or applications, you may add them to your cart and follow the laid down procedures for downloading the mobile applications. Generally you will end up downloading the applications onto your computer then use your USB connector to transfer the applications to your Nokia Nuron.
Sharing Mobile Applications
With the Nokia Nuron, you can receive an installation file from another mobile user via Bluetooth and run the installation on your own mobile phone. Just make sure that the application is compatible with your Nokia Nuron. Your best bet would be to receive files only from other Symbian S60 5th Edition smartphones.
To get you started here are our top ten Nokia Nuron apps.
References
Mobile9, www.mobile9.com
GetJar, www.getjar.com
cnet Download.com, download.cnet.com/mobile/
Image, Nokia Press, press.Nokia.com