Find the Best Verizon Mobile Phone Plans For Talk, Text, International Calls & Other Needs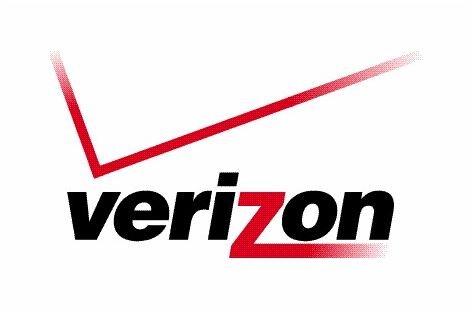 Individual Plans
Verizon has a variety of individual plans to choose from depending on your communication needs and your budget. If you are more interested in talk and hardly ever engage in text and other forms of messaging, then you should probably go for one of the Nationwide talk plans. If you use your phone occasionally and the people you call regularly are also Verizon customers, then the $40 a month 450-minutes plan will be just fine. This gives you 450 anytime minutes, unlimited calls to all Verizon cell phones and free night and weekend minutes. Nights are from 9.01 p.m. to 5.59 a.m. Weekends are from 12.00 a.m. On Saturday to 11.59 p.m. on Sunday.
If the five people you call most frequently are not on the Verizon network, and you think you might be calling them during the week and not nights or weekends, you may want to consider the $60 a month, 900 minutes plan. This comes with 900 anytime minutes each month, and unlimited calls at anytime to five numbers on any network, land line or cell phone, that you choose as your 5 friends and family numbers. Of course, if you plan on using your cell phone all the time, then the unlimited minutes for $70 a month plan is your best bet.
Conversely, if you are interested in talk and messaging, then you may want to consider the 450-, 900- or unlimited-minutes talk and text plans that cost $60, $80 and $90 respectively. The same parameters for the talk-only plans apply to the talk portion and you get unlimited messaging, which includes, text, picture, video and instant messaging. Data charges for use of the web apply and it costs $1.99 per MB.
Family Plans
Verizon's Nationwide Family SharePlans also come as either talk, or talk and text plans, just like the individual plans. The number of minutes in a plan are shared among the family members on the plan and each plan is allowed up to three extra lines, each costing $10 a month. Again, the plan you choose depends on your usage pattern. The talk plans are $70 a month with 700 anytime minutes, $90 with 1400 anytime minutes, $100 with 2000 anytime minutes and $120 a month with unlimited minutes. The talk and text plans cost $100, $120, $130 and $150 a month for 700, 1400, 2000 and unlimited shared minutes respectively and all with unlimited messaging. With the 1400 and 2000 shared minutes plans, you are allowed to select a total of 10 phone numbers among all members within a plan that are eligible for unlimited friends and family calls.
Prepaid Plans and Other Options
In addition to the nationwide individual and family plans described above, Verizon also has some specialty plans such as data packages for smartphones and other cell phone web use, 65 plus plans for people who are 65 and older, Nationwide Plus Canada for frequent travelers to Canada, international calling plans, both for those making international calls from the U.S. and those traveling internationally, and of course prepaid monthly and daily plans for those who want the convenience of no contracts and no credit checks. Verizon's prepaid daily plans include basic (25 cents a minute for calls and 20 cents per text) as well as $1-, $2- and $4-a-day plans with varying levels of service. Unless Verizon is the only available network in your area, you should avoid it when it comes to prepaid plans as it does not provide the best value. Other service providers like Cricket and Virgin Mobile do a better job.
In summary, remember that there are many Verizon mobile phone plans to choose from, but the best for you and your family depends on your usage. Choose what works for you and your budget.