Must-Have Samsung Focus Accessories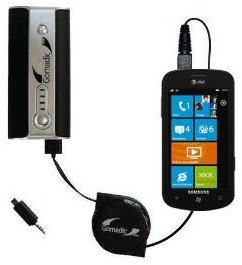 High Capacity Rechargeable Battery Pocket Charger (4 out of 5)
This reliable and compact rechargeable external battery charger is the ideal companion for Samsung Focus owners. With this pocket charger, users of the device can charge their phones any time, anywhere. This high capacity charger can charge up the phone in no time at all. Being lightweight, it can be easily slipped into a bag for convenient charging. It is likewise ideal for home and office use. The charging kit also comes with a rechargeable battery pack, retractable USB charge cable, and charging tips. This sells at $49.95.
RND Power Solutions USB Car Charger (4 Ports) (4 out of 5)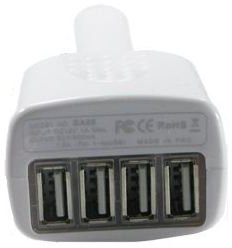 This four port USB car charger is a great travel companion for owners of the Samsung Focus. This charger fits right into the cigarette lighter power outlet and allows users to charge their phones alongside other gadgets like iPods and MP3 players. This charger has undergone an extensive quality control process to ensure the best quality and security for its users. Thus, users will not have to worry about overheating problems with their Samsung Focus because it also protects the phone from short circuits. It is currently offered at a discounted rate of $10.99.
2X Battery with Travel Charger (5 out of 5)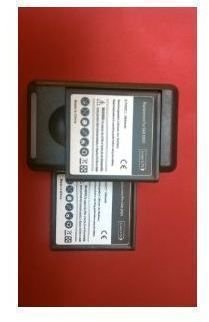 Extra batteries for the Samsung Focus should allow its owners to connect and get in touch with their friends and loved ones all the time. With these two extra batteries, users of this particular device will never run out of charge. It has a USB output that is capable of charging two batteries at the same time - while inside the device and in the charger. These high quality batteries are sure to last for a long while. The travel charger that is included likewise provides utmost efficiency. This set sells for $29.95.
Replacement USB Charging Cable (5 out of 5)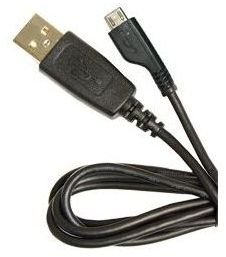 This replacement data cable for the Samsung Focus is the best way to synchronize the mobile phone data with another computer. Users can transfer files such as photos, music and messages from a computer to their handset. It also enables owners to charge their phone through a laptop or desktop computer. This replacement charging cable requires third party software. At a bargain price of $0.70, this charging cable is considered a good buy among Samsung Focus accessories.
Screen Protector Shield (4 out of 5)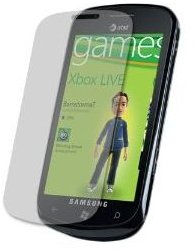 This screen protector by Skinomi covers the screen of the device and prevents scratches, dust and dirt from ruining the looks of the phone. It is made of the same material used in military aircrafts and space shuttles, so there should be no question on the durability of this particular screen protector. This highly efficient and top-notch add-on will also leave no ugly residues on the screen in case the owner decides to peel off the TechSkin. The product comes with a lifetime replacement guarantee and it sells for $9.95.
You may also be interested in the best Samsung Focus cases.