Highly Rated Samsung Reclaim Case Options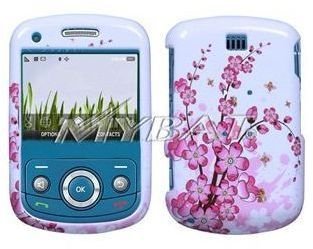 Snap-on Phone Protector Case - Spring Flowers (4 out of 5)
This snap-on phone protector case is the best way to keep the phone free from scratches and other unwanted damage. The protector is easy to install, just snap the front and back cover on the phone and then the Samsung Reclaim gets the best protection possible. There is no need to disassemble the phone in order to put this case on, so it's totally hassle-free. There are also various openings for all the phone's basic functions for easy and comfortable usage. This highly attractive Samsung Reclaim case can give your device a soft and feminine look for only $6.67.
SnapOn Cover Protector Case – Black & White Zebra Design (5 out of 5)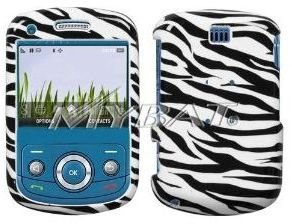 This protector is tailor fit for the Samsung Reclaim. It is manufactured out of high quality material for the phone's ultimate protection. It has precise cutouts to allow users to access the various ports and functions of their device like the front display, camera lens, charger jack, headset and speakers. This protector case should help retain the good looks of a Samsung Reclaim, at the same time giving it a whole new image with maximum protection. It also helps in reducing glare while not compromising the visibility of the main screen. With an eye catching black and white zebra design, this case truly deserves to be highly rated. This costs $5.20.
Hard Crystal Clear Transparent Case with Swivel Belt Clip (5 out of 5)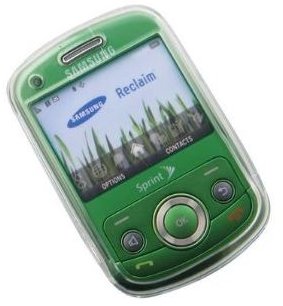 This is a tough but stylish cover case for the Samsung Reclaim. It is made of high quality plastic to provide adequate protection and prevent scratches and bruises from ruining the phone's appearance. It is customized to fit every curve of the device without adding noticeable bulk to it. With all the ports and openings free, users will surely have smooth and fast access to all the phone's functions without needing to remove the case. This hard transparent case is currently offered at a discounted price of $5.95 only.
Rubber Feel Hard Protective Case with Belt Clip - Black (5 out of 5)
Protecting the Samsung Reclaim from the wear and tear of daily use can also be stylish and convenient with this rubber feel hard case. It is made of durable material that is capable of protecting and preventing scratches and dirt from ruining the phone's appearance. At the same time, it has a soft rubber coating on the inside to cover the phone well. It is likewise easy to install with its snap on feature. And because it comes with a swivel belt clip, users can easily clip the device on their belt and bag for portability and convenience. It is sold at $2.05.
Talon Phone Shell Case - Flower Art (5 out of 5)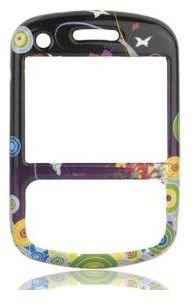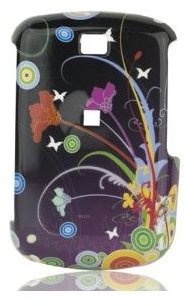 Another highly rated Samsung Reclaim case is this shell cover by Talonsoft Inc. that comes in a stylish flower art design. It won't add extra weight and bulk to the phone as it is lightweight and custom made to perfectly fit the device. It has customized cutouts for full access to the ports, buttons and jacks of the Samsung Reclaim. It is also very easy to install with its snap-on design. This attractive shell case is currently offered at $9.99.