Highly Recommended Sony Ericsson Xperia X10 Accessories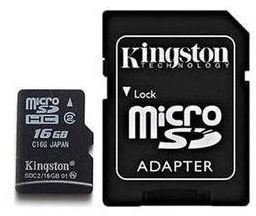 Professional MicroSDHC 16 GB Card (5 out of 5)
This Professional MicroSD card by Kingston is designed especially for the Sony Ericsson Xperia X10. With this accessory, users of the Sony Ericsson Xperia can save their files ranging from photos, videos, music, and messages on their handset. This removable storage is also designed not to use a lot of energy, so it won't drain up the battery life of the Sony Ericsson Xperia. It is also possible to print pictures with the use of this portable storage solution. This is highly rated among Sony Ericsson Xperia X10 accessories and truly a must have because of its powerful storage capacity of 16 gigabytes. This is priced at a discounted rate of $34.00.
Black Silicone Case + Screen Protector + USB Data Cable + Rapid Car Charger (5 out of 5)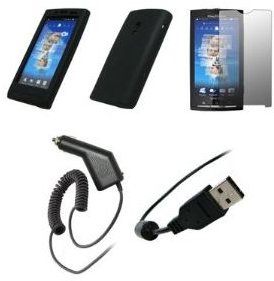 Users of the Sony Ericsson Xperia X10 can keep their handset protected from scratches and bumps with the silicone skin case. The black silicone case is also made from durable and flexible high-grade material that can guarantee utmost phone protection while at the same time giving the device an elegant look. This package also comes with a rapid car charger perfect for users of the Sony Ericsson Xperia X10 who are always on the go. The rapid car charge can fully charge a device in less than an hour. There is also a screen protector that is crystal clear and easy to apply on the screen of the device and leaves no residue. Finally there is is a USB data cable for syncing the phone with a computer. This package composed of 4 efficient accessories is priced at $8.00 only.
Amzer Silicone Case (4 out of 5)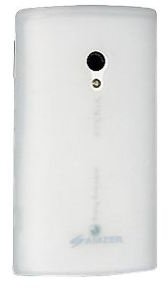 This is a fashionable way to keep the Sony Ericsson Xperia protected from the usual bumps and bruises. This highly flexible silicone skin jelly case preserves the shiny look of the handset while protecting it from the wear and tear of everyday use. The lilly white silicone case also comes with precise cut-outs allowing users to access all the external ports of the device with ease and convenience. This accessory from Amzer is priced at $9.95.
Invisible Shield Cover (5 out of 5)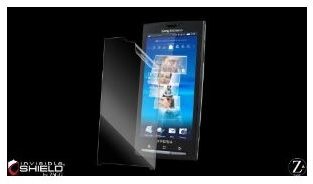 This clear and durable film by ZAGG Inc. can protect the Sony Ericsson Xperia X10 from scratches, bumps and dust. It makes use of a high quality patented film that shields the phone against unwanted elements and at the same time keeps it shiny and fresh looking. The accessory is made from the same material that is used by the military in protecting its helicopter blades, thus it guarantees undoubted durability. This ultra thin shield will not add any bulk so you can maintain the slimness of your new device. This invisible protective accessory retails for $14.99 with a lifetime replacement guarantee.
Vertical Carrying Case with Belt Clip (5 out of 5)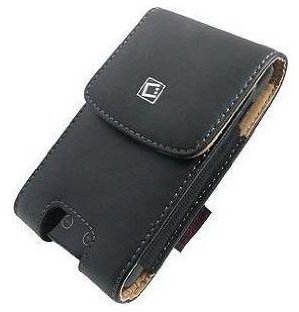 This carrying case comes with assured durability and a classic look. It presents a great way of protecting the phone from shock, bumps and scratches. The case's interior is made of high-grade synthetic leather. It closes conveniently and easily with its magnetic closing flap. The belt clip is fully detachable and with its belt loop, it allows users to carry the phone in style anywhere they go. This accessory by Cellet is priced at $8.99.
You might also be interested in checking out more Sony Ericsson Xperia X10 cases.