Highly Recommended HTC Tilt 2 Accessories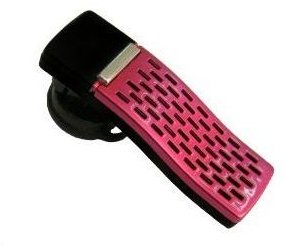 Introduction
The HTC Tilt 2 is a feature-packed smartphone that offers great call quality and an elegant visually stunning design. It may seem bulky for some people, but all its extra mass is worth it because of its above average performance, functional design and a wide range of features. It stands to reason that it will need HTC Tilt 2 accessories like screen protectors and chargers. HTC Tilt 2 cases are also handy in keeping your mobile phone safe. If you are planning to purchase accessories for your mobile phone, here are 5 highly recommended ones.
Bluetooth Headset Earpiece - Hot Pink (4 out of 5)
Anyone who is constantly on the move knows that putting a mobile phone next to their ear with one of their hands can pose a small inconvenience, especially if the user is constantly moving from place to place. A Bluetooth headset will do wonders in these situations. This particular one looks modern and chic with its hot pink design, perfect for young women. Another important feature of this headset earpiece is that it is very comfortable to wear, letting the user focus on the voice on the other line instead of struggling with an uncomfortable and badly fitted headset. This remarkable accessory that costs $29.95 offers 3 hours talking time and an estimated 100 hours stand-by time.
Car Mount Phone Holder - Black (4 out of 5)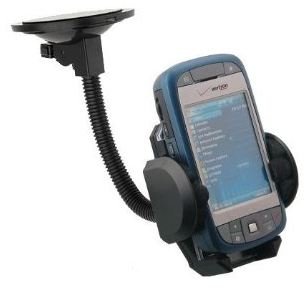 Car mounts are extremely important since they give mobile phone owners some sort of control when they are inside a car. It keeps the mobile phone secure but still easily accessible to anyone who needs to reach it. Made from durable plastic, the car mount stays secured on any flat surfaces, withstanding all kinds of movement. The direction it is facing can also be modified since it has an adjustable spine. The HTC Tilt 2 is not the only mobile device supported by this car mount. It handles any kind of mobile device as long as it can fit properly in the car mount's grip. This is one extremely useful option among HTC Tilt 2 accessories and it won't break the bank either at just $10.01.
Skinomi TechSkin Screen Shield (4 out of 5)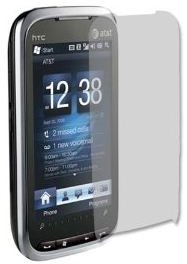 Large mobile devices are always at risk from scratches and dirt. The HTC Tilt 2 which has a considerable size, is highly prone to unwanted scratches, dust and dirt. The Screen Shield by Skinomi Techskin is the perfect solution to protect the screen of your device without compromising the visual quality of displayed media. Its non-sticky surface provides a secure and smooth covering that shields from unwanted elements. This material is also resistant to yellowing, which means it can be used for a very long time. This "scratch-proof" screen shield costs $9.95 and it comes with a lifetime replacement warranty.
GTMax Home Travel Charger / Rapid Car Charger / USB Data Cable (4 out of 5)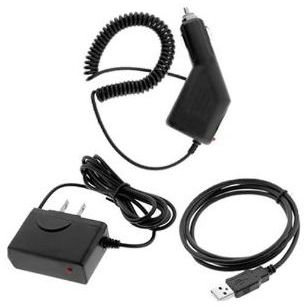 One of the most valuable HTC Tilt 2 accessories that every user must have is the 3 in 1 package that includes Rapid Car Charger, Home Travel Charger and USB Data Cable. This means that wherever you go, you are secure in the knowledge that there is always a means to give power to your HTC Tilt 2. You can also use the USB data cable to transfer files, music, pictures and videos as long as there is a computer around that supports USB. These 3 accessories are offered at a bargain price of $1.82 only.
Snap-On Hard Case - Transparent Clear (4 out of 5)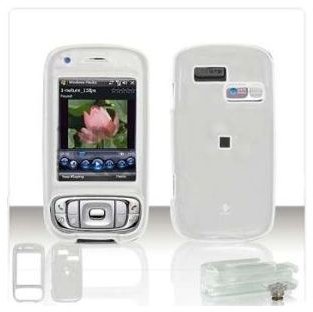 This is one of the HTC Tilt 2 cases that provides strong protection to your phone without taking away its original design. HTC Tilt 2 users can retain the look of their device due to this ultra clear, transparent case. This durable hard case is thin enough to maintain the phone's original weight and shape. It comes with snap-on installation that makes applying and removing of the case smooth and easy. It also guarantees maximum shielding to your device against the wear and tear of everyday activities. For a price of $5.45, a detachable swivel belt-clip is included for added comfort and convenience.